Syrian President Bashar Assad believes that the reason for the destruction of the Russian aircraft is the intransigence of Turkish President Erdogan.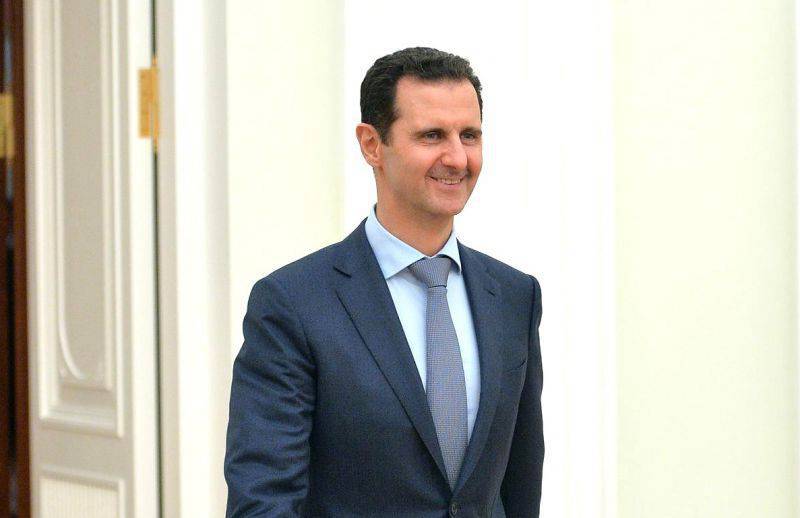 According to Assad, "Erdogan lost his nerve." "Erdogan's failure in Syria, the failure of his terrorist groups means his political demise,"
Lenta.ru report
Asad's interview with Czech TV.
"What Erdogan did, in any case, will not change the balance of power," said the Syrian President. "The war against terrorism continues, Russian support will be stronger."
He noted that while the Western coalition was engaged in terrorists, the militant groups only grew stronger. Their reduction began only after Russia began to strike.
"Supplies to terrorists, money and recruits, go mainly through Turkey with the support of Saudi Arabia and Qatar. In order to defeat terrorism, it is necessary to stifle these supply channels ",
stressed the president.
Speaking about the opposition, Assad stressed that "a real opposition can only be formed within Syria." "That opposition, which is formed in France, Qatar, Saudi Arabia, the United States or Great Britain, is not patriotic. As for the armed opposition, it represents terrorists, "he added.
According to the president, "the government offers amnesty to those militants who add up
weapon
and return to peaceful life through the process of national reconciliation. " Amnesty is complete, and does not provide for any charges.
Regarding his fate, Assad said: "I will do as the Syrian people themselves want."
But when "there is a war, you have to do your job to protect your country, otherwise you are a traitor," he stressed.