In Voronezh, at the anniversary of the Air Force Academy named after Zhukovsky and Gagarin, a unique device was presented that has no analogues in the world, reports
Rossiyskaya Gazeta
with reference video footage of the TV channel "Star".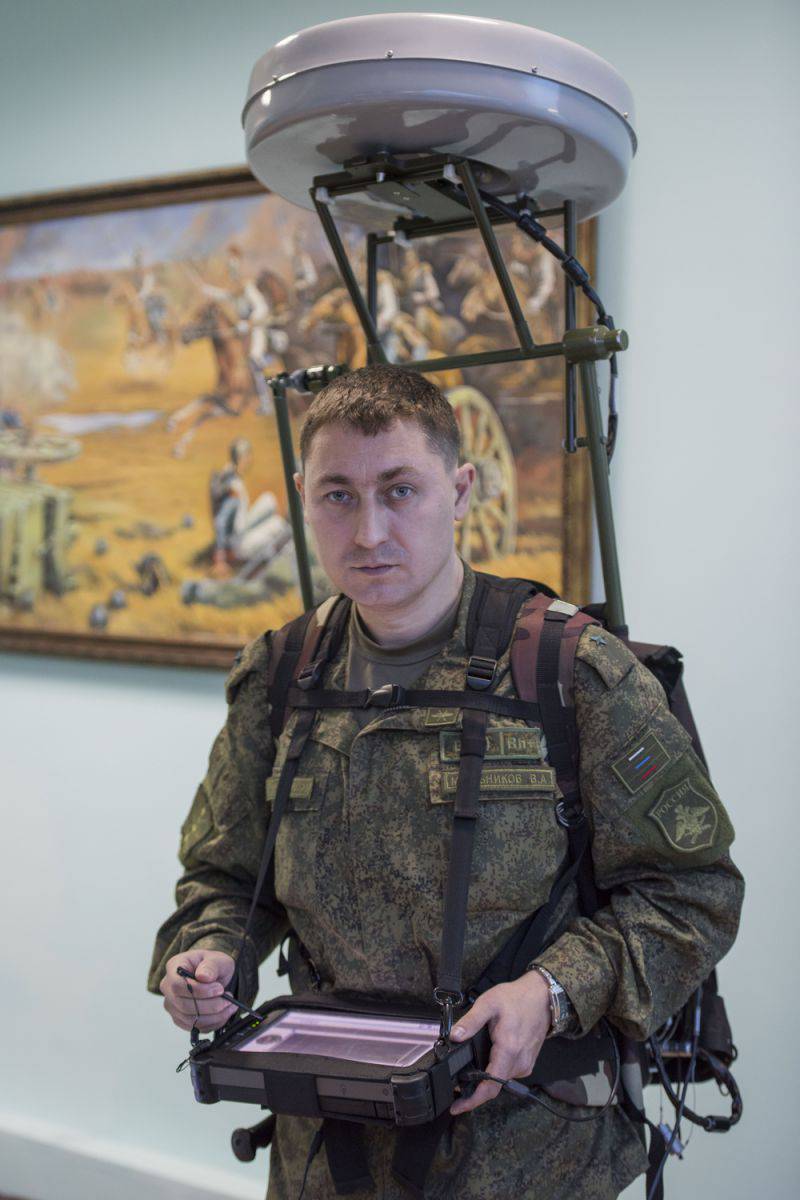 "This is a special direction finder, which the developers called" mobile detector ". The device is able to disable all enemy communications within 10 radius of kilometers. The uniqueness lies in the fact that the whole complex weighs only 18 kilograms. It can be moved to any hard-to-reach point - to the mountains, to swamps, and so on. NATO countries have similar systems, but they are so heavy that they can only be transported by car, "the channel's report said.
The newspaper reminds that in September, the Ministry of Defense received the first 6 complexes, "designed for electronic warfare and" blinding "of tracking stations and enemy targeting equipment within a radius of several hundred kilometers."
Each complex is an active radio-electronic jamming station "Lever-AV" installed onboard the Mi-8МТВ-5-1.
According to the newspaper, "the station has the ability to set electoral interference, aimed at different types of targets, for which a database is integrated into it, which accumulates information about which interference is most effective for certain objects."