After the deterioration of relations between the Russian Federation and Turkey, many media and social networks started a discussion about a possible armed conflict, despite the fact that the leadership of both countries ruled out the possibility of the situation developing according to such a scenario.
RIA News
proposed to compare the military capabilities of the one and the other side, based on the Global Index of Military Power - 2015 (Global Firepower Index, GFI) updated in November.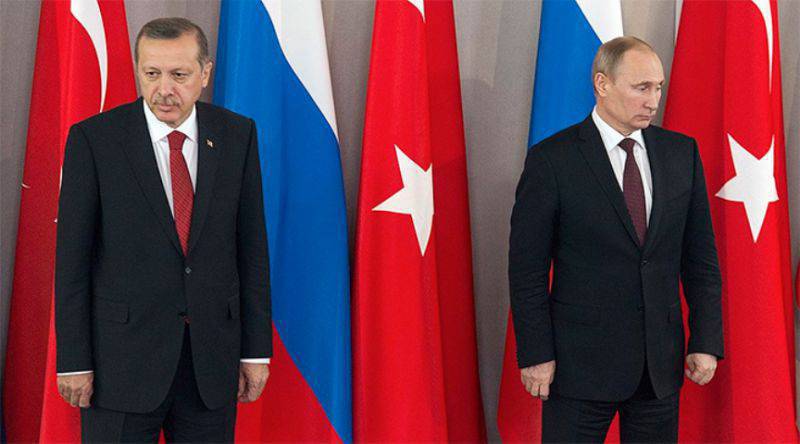 The site indicates that the rating takes into account the following indicators: "army strength, ground systems, air force, navy, production and resource consumption in the country, the country's transport infrastructure, financial resources, and geographical features."
Nuclear potential is not taken into account.
Russia in this ranking is on the 2-th place after the United States. Turkey - on 10 after Japan. Places from 3 to 8 were occupied by China, India, Britain, France, the Republic of Korea and Germany, respectively.
"With a total population of 142,47 million, Russia can mobilize more than 69 million in the event of a potential military conflict. Every year the age of military service reaches 1,35 million. At present, more than 766 thousand people are involved in military service, and almost 2,5 million are in reserve, "the rating agency reports.
Turkey, with a population of 81,61 million, "can mobilize 41,6 million; annually 1,37 million people become liable for military service; 410,5 currently employs thousands of people in Turkey, and there are thousands of 185,63 in service. "
According to information, "15398 are in service in Russia
tanks
"(3778 from Turkey), 31298 armored personnel carriers (7550 - Turkey), 5972 self-propelled guns (versus 1013), 3793 multiple launch rocket systems (versus 811)."
It is also reported that "Russia more than 3 times surpasses Turkey in the number of units of the Air Force - 3429 versus 1020, as well as the Navy - Russia currently has 352 units, and Turkey only 115."
In addition, the Russian Federation produces much more oil than it consumes, while Turkey has to buy it to meet its domestic energy needs.
As for the military budget, in Russia it is $ 60,4 billion, in Turkey - $ 18,15 billion.
Russia's gold and currency reserves are $ 515,6 billion, while Turkey's is $ 117,6 billion.