NATO Secretary General Jens Stoltenberg said the North Atlantic military bloc has sent an invitation to join the Montenegro alliance. According to Stoltenberg, this is "
historical
decision ", and now begins the process of" commissioning "of another member of NATO. The Secretary General of the Alliance announced that Montenegro needs to carry out a number of reforms so that the country's legislation meets NATO standards.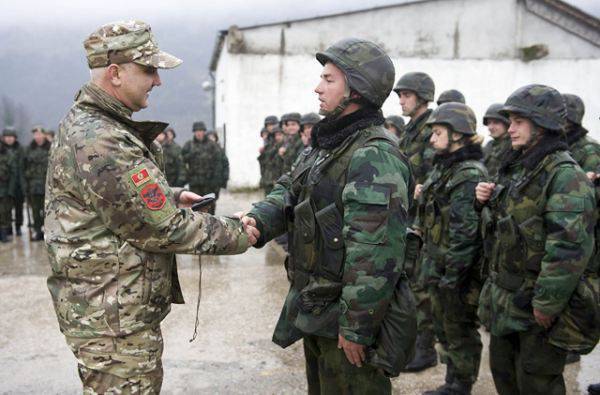 The country's invitation to NATO was commented by the Minister of Foreign Affairs of Montenegro Igor Luksic. According to him, "this is a great
news
for the country, for all the Western Balkans, which allows to strengthen security in the region. "
RIA News
cites the text of a statement by Lukšić, in which he declares that now reforms will be carried out more intensively, and this "will help to overcome organized crime in the country". It seems that the head of the Montenegrin foreign ministry is confusing something, because it is impossible to defeat organized crime in the country by entering the system where the crime of the "main" member has reached incredible proportions, and where most of the other members are dependent on it.
For reference: Montenegro is a fragment of Yugoslavia, whose population is not more than 700 thousand people. The number of personnel of the armed forces of the country does not exceed 3,5 thousand people. A few years ago in Montenegro, a program was adopted to reduce the number of troops to 2,5 thousands. Apparently, now this program will have to be curtailed, since NATO needs a new "cannon fodder".
Recall that all the time in Montenegro, thousands of protests against joining NATO have been taking place in Montenegro. The majority of the country's citizens are against integration with the alliance To justify himself in front of Brussels, the Prime Minister of Montenegro said that the protests "are financed by Russia" ...