US Secretary of Defense Ashton Carter says that "in order to strengthen the fight against Daesh (ISIL)" in Iraq, additional special forces of the US Armed Forces will be deployed. This was reported by the agency
Rider
in his Twitter microblog. Recall that 50 US Special Forces troops are already on Iraqi territory and, according to the Pentagon, are training Iraqi troops to counter terrorists DAISH.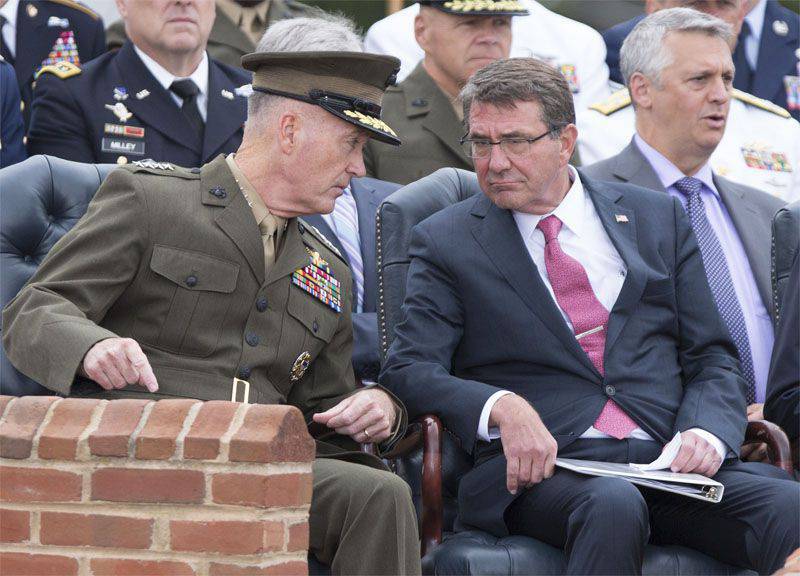 Now the Pentagon is considering the possibility of increasing the US military contingent in Iraq. To what extent this increase will be made - not yet reported.
The media has become aware of the reaction of Baghdad to the statements of the US Secretary of Defense and to the dispatch of the US military to Iraq. Iraqi Prime Minister Haidar al-Abadi said that before making such statements, it would be good for Washington to coordinate actions with the official authorities of Iraq. Iraqi Prime Minister quoted news agency
TASS
:
The Iraqi government emphasizes that any military operation or deployment of any foreign troops, special or not, in any place in Iraq cannot take place without approval (by the Iraqi authorities), coordination (actions with Baghdad) and full respect for Iraqi sovereignty.
A strange man, this prime minister of Iraq. After all, he, as a representative of the Iraqi authorities, should be well aware that the United States in its time did not put the sovereignty of Iraq into anything, having carried out its invasion, which actually destroyed statehood. If statehood in Iraq suddenly intends to return, then the United States will still do its job with the aim of preventing this from happening. Order in Iraq is simply not part of American interests.