The United States supplies Ukraine with military assistance mainly new equipment that has not been previously used, transfers
RIA News
Pentagon spokesperson Michel Baldans statement.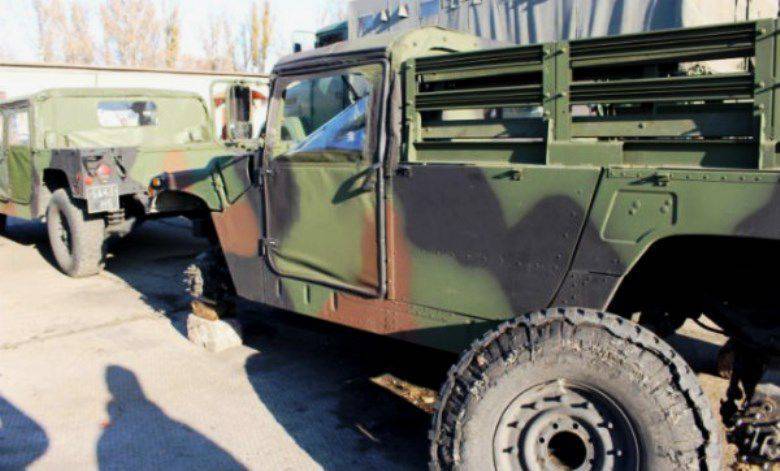 Recently, the Washington Post published an article, the author of which claims that most of the equipment and equipment supplied to Kiev (worth more than $ 260 million) is the usual "rubbish" that can no longer be used in the American army.
"The United States permanently provides its foreign partners around the world with both new military equipment and equipment from existing stocks. The transfer of equipment from warehouses allows the United States to respond to urgent requirements as quickly as possible, "said Baldansa.
According to her, "The Pentagon provides Ukraine with the very best of the available equipment, taking into account the available resources and the urgency of the necessary supplies."
"The absolute majority of the equipment that we sent to Ukraine has never been used before. However, due to the urgency of the situation, we donated unarmored cars from existing warehouses, as they were available faster than equipment from other sources. According to the requirements of US law, all these machines were in working condition at the time of delivery to Ukraine, "Baldansa continued.
"Unarmored vehicles are one of the areas of American assistance to Ukraine, which also includes armored vehicles and other non-lethal weapons," said a spokeswoman for the military. "We handed over assistance to increase the defense capability of the Ukrainian forces in excess of 265 million dollars."
Baldance also stressed that "the Pentagon will continue to closely monitor the situation and maintain constant contact with partners in Ukraine to determine the next steps in military cooperation."