The United States did not abandon the idea of ​​introducing new economic sanctions against the Russian Federation because of alleged violations of the INF Treaty, and still consider options for restrictions, reports
RIA News
Statement by Undersecretary of State Rose Goethemuller.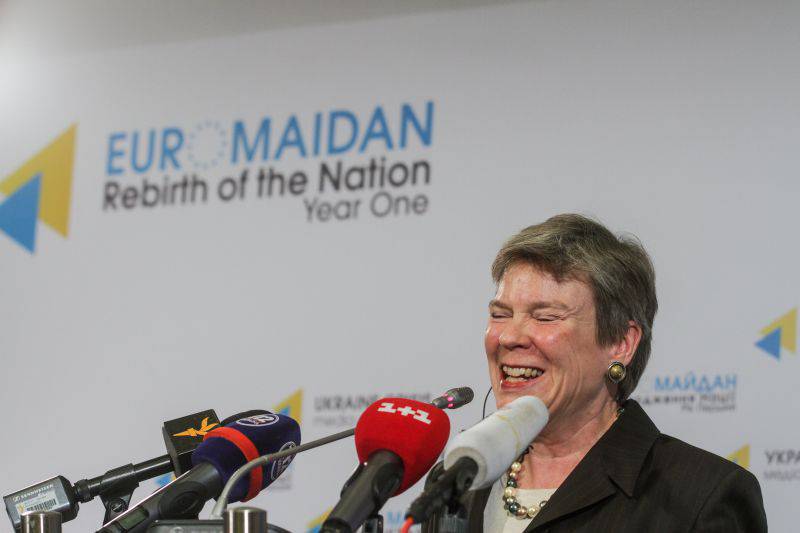 Goethemuller in Kiev, December 2014
"We continue to consider economic measures in connection with the INF Treaty, but at the moment we have not made a decision," said Goethemuller once again.
The diplomat reminded reporters of the sanctions previously "imposed against the Russian Federation in connection with the Ukrainian crisis."
"They were incredibly effective."
- She said.
The Americans have been talking about imposing sanctions because of alleged violations of the INF Treaty, but they haven't taken any concrete measures yet. This causes open discontent among members of Congress, especially Republicans, who sharply criticize Democrat Obama for his indecision.