And here is the new "success" of the American "anti-terrorist coalition" in Syria: news agencies report that US coalition aircraft hit the water supply system and water treatment plants of the largest Syrian city of Aleppo. As a result of the air strikes, the aqueduct was seriously damaged; water does not flow immediately to several areas of the city, whose population exceeded 3 million in 2011 a year. Today, at least 2 of millions of inhabitants remain in the city, and together with the agglomeration - about 3,5 million, almost half of which are left without drinking water.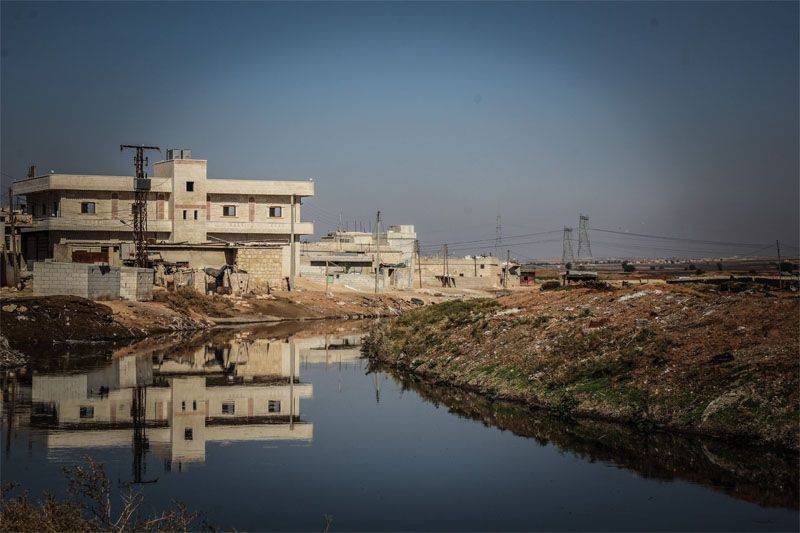 Information Agency
Rider
reports that the full-fledged repair of the water supply system has not been started, as representatives of the repair crews are simply afraid to begin restoration work, realizing that the American air strikes could happen again. It is noted that the Americans struck the first airstrikes on the water purification system in the Aleppo area last Thursday.
UNICEF spokesperson in Syria, Hanaa Seeger, says that about half a million people in the Aleppo area today do not have access to clean water. This can lead to an outbreak of infectious diseases, which are difficult to resist in the region due to the presence of terrorist groups that continue to fight with the Syrian government forces.
The UN said they condemned the airstrike on plumbing and water purification stations in the Aleppo area, "forgetting" to mention that the strike was carried out by American coalition planes.