CNN host Hala Gorani, in a conversation with NATO Secretary General Stoltenberg, suggested that he adheres to double standards in the situation with the violation of the air borders of Turkey and Greece, reports
RIA News
.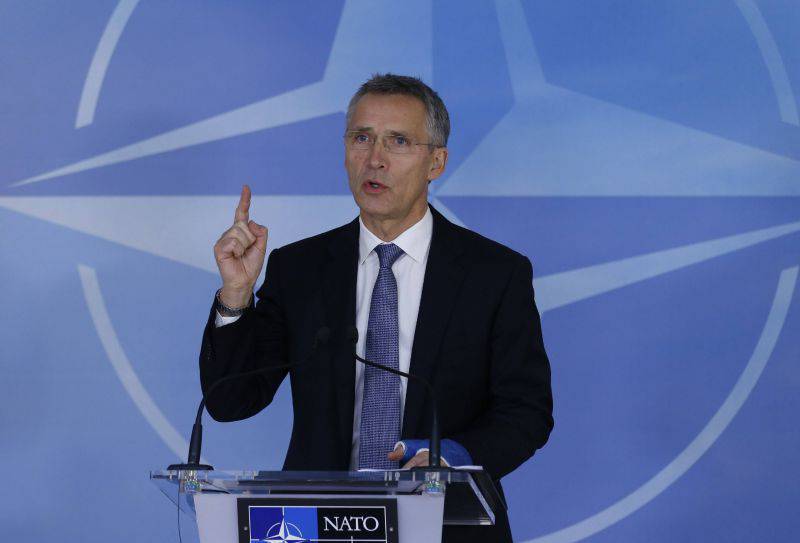 Speaking about the downed Su-24, Stoltenberg said Turkey has the right to defend its border, when it came to Greece, which accused the Turkish Air Force of regularly violating its air borders, he began to assert that there is a completely different situation.
The presenter reminded the Secretary General of the statement of the Greek Prime Minister, who paid attention to the constant violations of the borders of the country by Turkish aircraft. "What is NATO's response to this?" She asked.
"These are two completely different situations," Stoltenberg replied. "On the border with Syria and Iraq, Turkey is at the epicenter of a difficult and unstable situation." And this fact allegedly puts the country in special conditions.
Is it possible in this case to talk about double standards, asked Gorani.
"Not. We emphasize the importance of observing the air borders of any nation, "the Secretary General replied.
According to him, it is necessary to understand that "Turkey is in a special situation because of its close proximity to the epicenter of the conflict in Syria and Iraq," and also because of the increased Russian presence in Syria.
"You want to say that Turkey should be allowed to violate borders, for example, Greece, because of its presence in a problematic area and in a difficult situation?" Asked Gorani.
At first, Stoltenberg replied in the negative, but then "moved out" again to the peculiarity of the situation, which "must be understood."