Three small missile ships (RTOs) of the Caspian
flotilla
"Great Ustyug", "City of Sviyazhsk" and "Uglich" took to the exercises in the open sea, betrays
RIA News
message YuVO.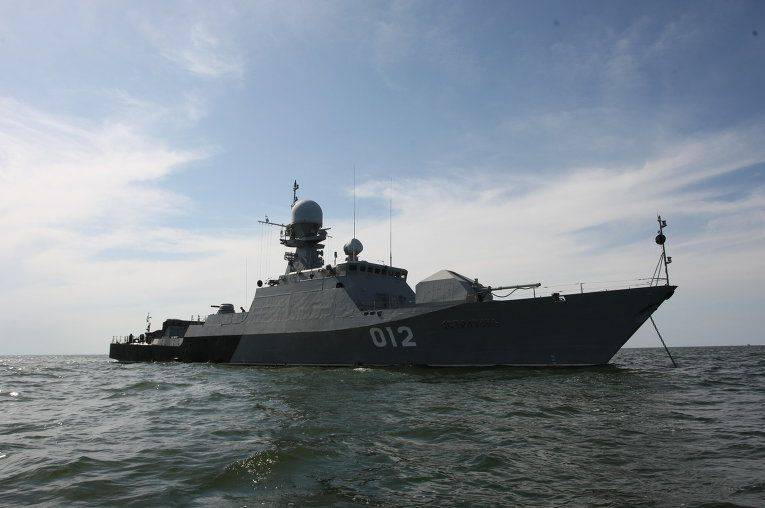 "In the sea, the crews will work out the interaction during a series of tactical naval exercises. Sailors will perform tasks when threatened by the use of a conditional adversary
weapons
mass destruction, during which the ships at the maximum speed will overcome the contaminated areas of the marine area and conduct exercises on the radiation, chemical and biological protection of ships during combat operations, "the release says.
"In addition to the shipboard exercises, the sailors will perform a number of tasks to ensure the safety of the maritime economic activities of the Russian Federation in the Caspian Sea," the press service said.
It is also noted that "during the sea voyage, the crews will work out maneuvers for receiving and replenishing inventories and filling fuel and lubricants on the move with surface ships from support vessels".
Total ships have to go about 2 thousand miles.