German Defense Minister Ursula Gertrud von der Lyayen, who yesterday put forward Syria's demands, in order for German troops to deign to join the anti-terrorist coalition, today began to reflect on a possible "interaction" with Russia on the Syrian issue. More precisely, about non-interaction with Russia ...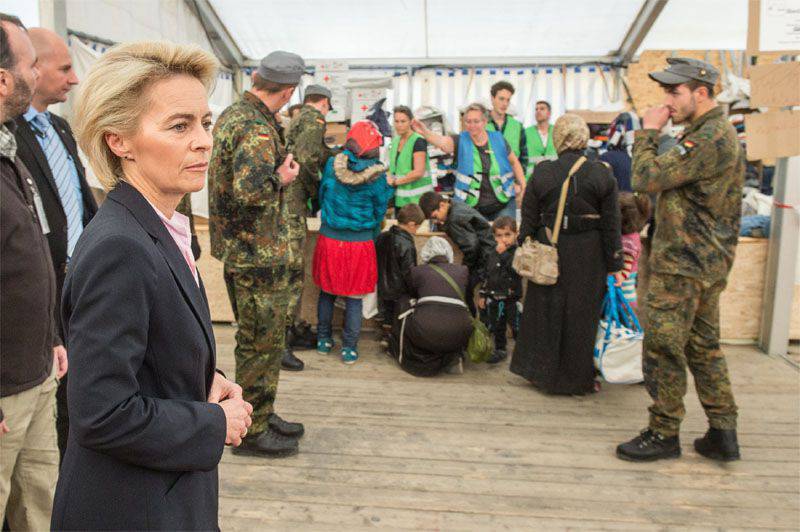 According to the head of the German Defense Ministry, who spoke on the N24 channel, the Russian side "will not be provided with data on flights of the German Air Force in the skies over Syria."
Ms. von der Lyayen's words
RIA News
:
I want to clarify once again: the pictures and data about where we are flying are exclusively at the disposal of the members of our coalition I spoke of. They will not be provided to Russia.
At the same time, von der Lyayen immediately added:
It will only be discussed, who flies where to avoid collisions.
As you can see, the German Minister of Defense has the notions of "where we fly" and "where we fly" - that is, as they say, two big differences.
Today it became known that the German government approved the participation of the Air Force and the German Navy in the anti-Igilov mission in Syria. Berlin is going to send reconnaissance aircraft, refueling aircraft to Syria. A German frigate should approach the shores of Syria. The total number of German troops involved in the operation, 1,2 thousand people.
The haste of the "allies" is understandable. The end of the DAISH (ISIL) and other terrorist groups in Syria is approaching, and therefore the West has joined the opening of the "second front" in order to divide the victory ...