December 1, Russia celebrates one of the days of military glory. This is the day when the Russian squadron under the command of the famous naval commander Pavel Stepanovich Nakhimov in 1853 inflicted a crushing defeat on the Turkish squadron. In just a few hours
navy
the union of the Ottoman Empire was virtually completely destroyed. In the military
history
the victory of the Russian squadron under the leadership of PS Nakhimov over the Turks entered as the last major battle of the sailing fleets.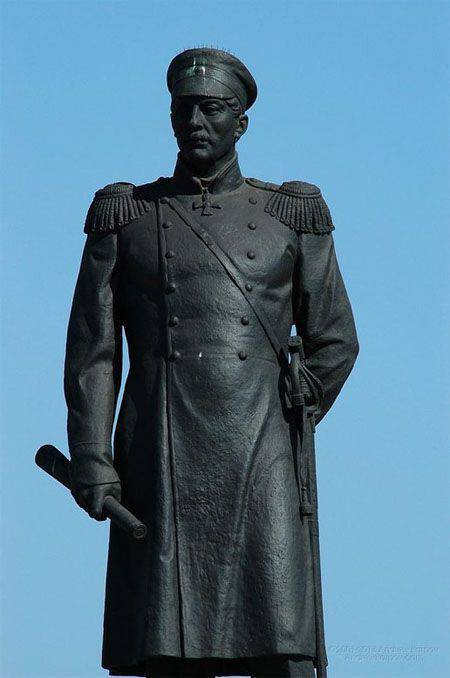 The official date of the Battle of Sinop is considered to be 30 November, but the day of the military glory of Russia was chosen the day of December 1.
A remarkable fact of the defeat of the Turkish fleet at Cape Sinop can be considered the fact that Western countries (Britain and France) strongly condemned the actions of the Nakhimov squadron, calling the battle itself not a battle, but a "massacre." And so far in foreign sources, the authors of which call them historical, the term "Sinop massacre" occurs many times more often than the term "Sinop battle". This is something of the modern rhetoric of Western countries, when the term "disproportionate use of force" is used, as if the West itself in wars certainly follows "proportions" ... At the same time, it is not commented on in Western sources, but what was disproportionate?
The following forces were involved in the Battle of Sinop from the Russian side: 6 battleships, 2 frigate, 3 steamer, more 700 ship guns.
The Turkish side had the following naval forces: 7 frigates, 3 corvette, 2 steamer, 2 transport ships with armaments, about 480 naval guns and more 44 guns were placed on coastal batteries.
The battle lasted about three hours, after which it turned out that the Turkish squadron ceased to exist. Some time later, the Russian squadron suppressed the centers of coastal resistance of the Turks, without losing a single ship in the end.
The outcome of the battle from the Turkish side: about three thousand killed and wounded. 200 people, including Commander Osman Pasha, were captured;
from the Russian side: 37 dead and 233 injured.
It should be noted that Osman Pasha Nakhimov saved his life (this is about the "massacre"). Until 1856, the leader of the defeated squadron lived in Russia - in Odessa, after which he returned to the Ottoman Empire.
After the defeat of the Turks at Cape Sinop, the Russian fleet became the de facto master on the Black Sea, with which the "partners" from Paris and London could not accept.