The head of the National Security and Defense Council of Ukraine, Oleksandr Turchynov, said that Russia is launching another series of "aggression against Ukraine". According to Turchinov, Russia, having toughened migration standards in relation to Ukrainians, "is introducing an anti-Ukrainian element". This "element" Turchinov calls the citizens of Ukraine, who, in accordance with the requirements of the FMS of the Russian Federation, must leave the borders of Russia if they do not have a residence permit, and if they are not residents of the DPR and the LPR.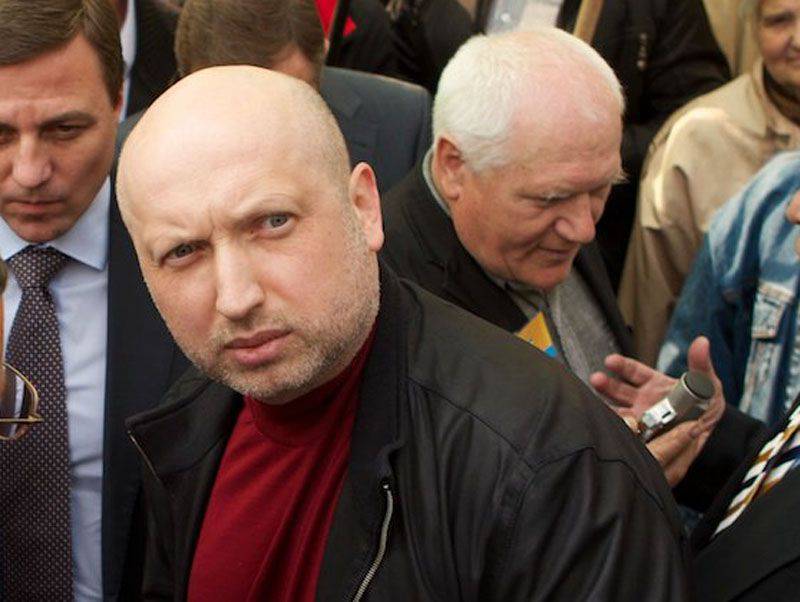 In its impressive volume article "Terrorism. Hybrid War. Russia", published on
the NSDC
, Turchinov writes:
The effectiveness of the use of the migration theme in the hybrid war inspired Russia to change the official conditions of the citizens of Ukraine in the Russian Federation. Prerequisites are being created for the deportation of our citizens and the infiltration of specially trained anti-Ukrainian elements into Ukraine for further destabilization of the situation. Obviously, a significant part of labor migration will also be sent to the EU countries. Thus, Russian leaders, while not particularly hiding their intentions, are seeking to inflict additional migration strikes on Europe, as well as cast doubt on the possibility of introducing Ukraine's visa regime with the EU in the 2016 year.
From this statement it follows that now almost any citizen of "Square" who is returning from Russia, Turchinov and other representatives of the Ukrainian political panopticon will be exposed as an "agent of the Kremlin" threatening the security of Ukraine and Europe. " At the same time, Turchinov does not mention why, at one time, hundreds of thousands of Ukrainian citizens decided to go to Russia - from a good Ukrainian life?
The reason for such statements by the head of the National Security and Defense Council is clear: after all, up to a million people who need to provide work, social guarantees and so on can return to the territory of Ukraine from Russia only in the near future. But Kiev will not provide these people with any work or guarantees. And in order to try to shield themselves now — people returning home from Russia are declared by Kiev as "a destabilizing factor."
Of course, official Kiev never recognizes that the main destabilizing factor in Ukraine is not ordinary citizens at all, but such individuals as Turchinov himself and other representatives of the maydanny power, who are in the manual control mode by foreign sponsors.