China is gradually changing the military doctrine. If earlier he preferred to adhere to the strategy of "soft power" (financial, economic and cultural penetration into other countries), now, as it should be a superpower, he is increasingly recalling military expansion, writes
Expert Online
.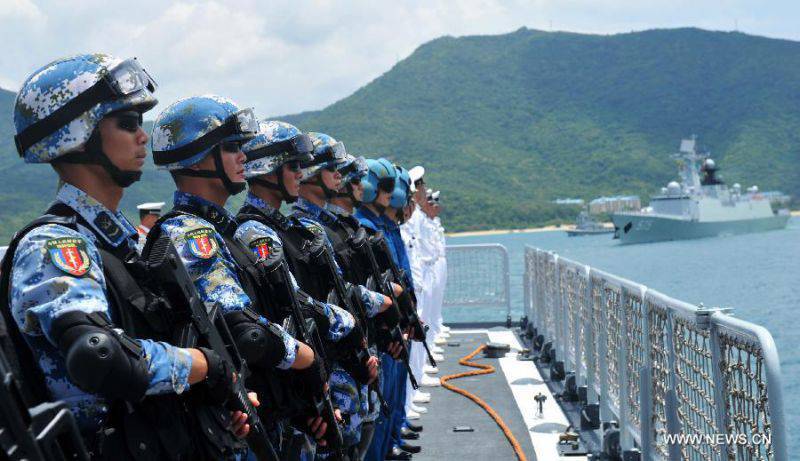 Against the background of a rapidly changing international situation, China began to show attention not only to coastal territories, but also to overseas countries.
According to the portal, "last week Beijing signed an agreement with the government of Djibouti to lease for ten years a very large plot of land on which it was planned to build a naval base." This event for Beijing is unprecedented, as it is the first foreign base of the country.
"Djibouti's choice is not accidental. This small state is located in eastern Africa or, as it is also called, the Horn of Africa and occupies an important strategic position at the entrance to the Gulf of Aden, "the newspaper notes.
In Beijing itself, the base under construction is called the "supply object for Chinese ships" operating in the region.
"Chinese warships in the Horn of Africa participate in peacekeeping operations in the Indian Ocean and the Red Sea, guard merchant and passenger ships in the Gulf of Aden and Somali coastal waters, and provide humanitarian assistance," said PLA representative Wu Qian.
In addition, in Africa, China has huge economic interests.
According to the resource, "Sino-African trade turnover exceeds 160 billion dollars a year. Africa is bringing raw materials to China, and is already returning goods and cars. Over the past decade, over a million Chinese have left for Africa to work and trade. "
For 10 years, Beijing plans to invest $ 1 trillion in the infrastructure of the Black Continent.
Moreover, the Chinese, unlike Americans and Europeans, are engaged exclusively in business and do not interfere in the internal politics of states - "they have completely untied hands and do not care about respect for human rights or the level of democracy in this or that country," writes Expert Online.