RIA
News
, referring to a source familiar with the situation, reports that NATO intends to receive the right to conduct "surprise checks" of large-scale military exercises conducted by the Russian Federation. The report says that NATO functionaries are preparing an appeal to the Organization for Security and Cooperation in Europe (OSCE), motivating their initiative by the fact that in the Western military bloc, you see, "are very concerned about Russia's military activity."
RIA News
:
Sudden Russian military exercises are often a surprise for NATO, and therefore the alliance wants, through the OSCE, to ensure that Russia notifies Russia in advance of its exercises of a certain scale, and the creation of an appropriate mechanism for "sudden" inspections.
Literally the day before, NATO Secretary General Jens Stoltenberg said that in order to "increase predictability, it is necessary to create a special surprise check mechanism."
Attention is drawn to the fact that we are not talking about the mechanism of mutual sudden inspections. The issue is raised solely from the position of "concern" of NATO. This is taking into account the fact that even last year, NATO announced the suspension of contacts with the Russian side "in connection with the Ukrainian crisis and the status of the Crimea."
So, they want to conduct a sudden inspection? ..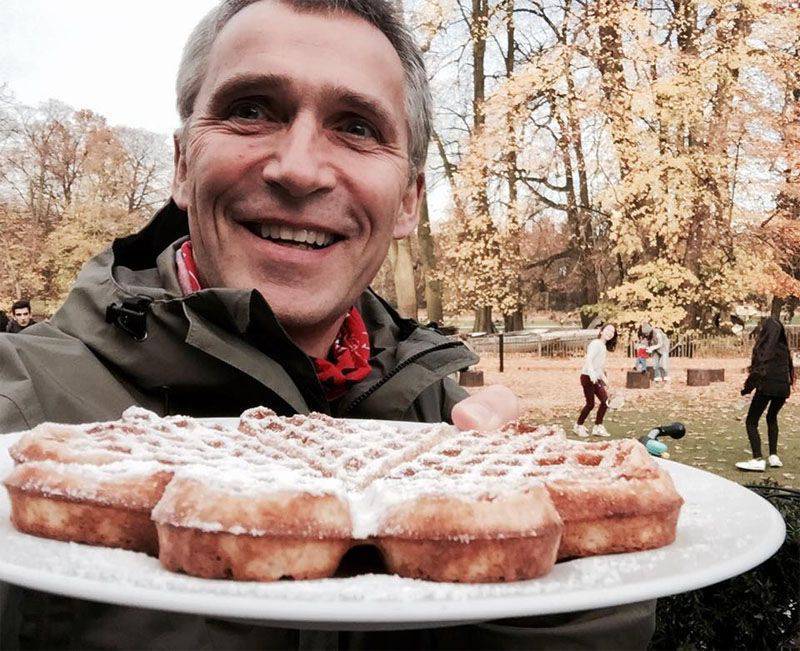 And to command the exercises of the Russian Armed Forces connections to the NATO functionaries "not to wrap"? ..