Russia's permanent representative to NATO, Alexander Grushko, provided the deputy general secretary of the alliance, Alexander Vershbow, with evidence of a deliberate attack by the Turkish Air Force on a Russian bomber, reports
RIA News
message of the representative of the meeting.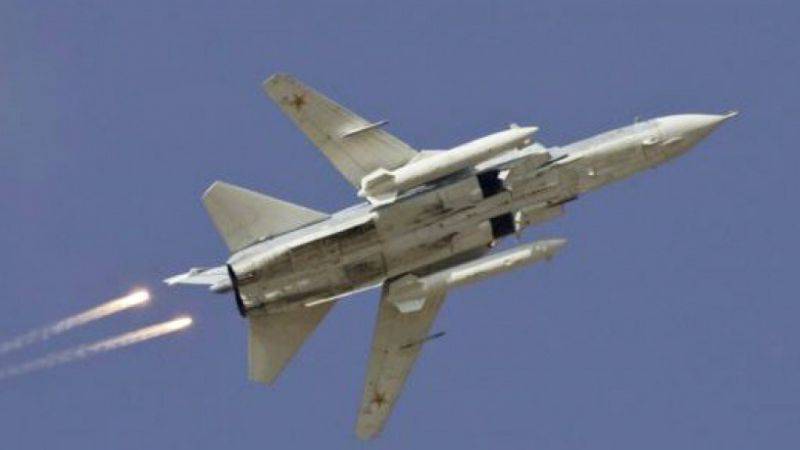 "Indeed, I had a conversation with the first NATO Deputy Secretary General Vershbow on the incident with the Su-24. True, he did not limit himself to those aspects that were mentioned by Secretary General (Jens) Stoltenberg. I outlined the Russian assessments of the incident, cited a combination of military and political factors that indicate the deliberate nature of the attack on the Russian aircraft in Syrian airspace, "said Grushko.
He stated that the responsibility for the downed Su-24 lies with the North Atlantic alliance.
"He stressed that NATO, without giving a principled assessment of this illegal act, in fact, politically covered Ankara - a member of the alliance, and therefore is responsible for the incident. Once again, we see that considerations of political expediency prevail over objectivity and just common sense, "the diplomat said in a commentary.
"This is not the first time that NATO has shown" double standards "in favor of Atlantic solidarity," Grushko said.
He recalled that "October 5 alliance in connection with the so-called violations of the airspace of Turkey by Russian aircraft referred to the" NATO practice ", in accordance with which the Turkish fighter approached the so-called" violator ", identified it and escorted it to the moment of exit from the airspace country".
"In the case of the November 24 incident, even if we take for granted an unsupported version of the violation of Turkish airspace, these NATO regulations were not observed. Indeed, according to Ankara, the pilots did not even know whose plane violated the airspace. How and on what basis was the decision taken to launch a missile for the defeat of an aircraft located in the airspace of Syria that did not pose any threat to Turkey, in NATO they prefer not to go deep. It is clear why, "said Grushko.