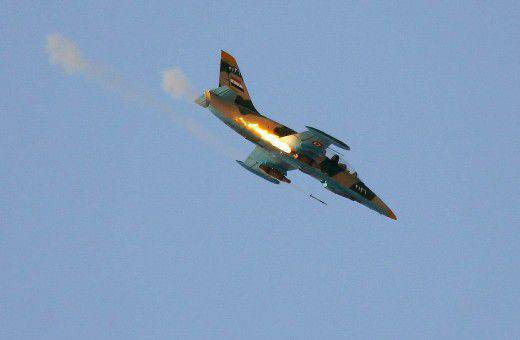 The Syrian air force, due to the lack of attack aircraft, actively used L-39ZA combat training aircraft to attack terrorists. The fact is that the Soviet Union, before its collapse, did not manage to deliver its faithful ally in the Middle East, Su-25.
In the eighties these "flying
Tanks
"They went mainly to Afghanistan and some allies under the Warsaw Pact. Of the Arab leaders, only Sadam Hussein was able to conclude an agreement on the supply of Su-25s, and that's only because he paid for the equipment with hard currency. In the 90s, when it was no longer difficult to acquire the Su-25 on the international arms market, the Syrians simply had no free money.
At the same time, as part of the SAR Air Force, there was a significant number of combat training aircraft of the Czechoslovak production of the L-39 Albatross. Deliveries of this aircraft began in 1980 year. In just 7 years, 99 airplanes were obtained, of which 55 L-39ZO and 44 L-39ZA.
Cars of the last modification with take-off weight in more than 5200 kg could fly at a speed of 630 km / h.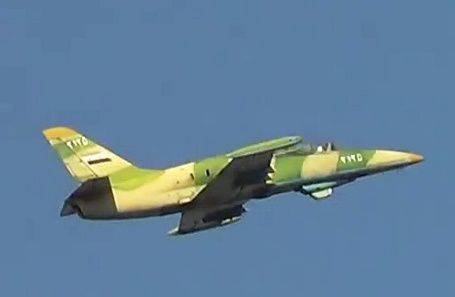 Their flight ceiling was about 9 km, and the maximum range to 1750 km. Under the plane hung double-barreled 23-mm cannon with ammunition in 150 shells.
In total there were 4 suspension units for 16-charging units with 57 mm uncontrolled
aviation
S-5 missiles, as well as aircraft bombs weighing 250-500 kg.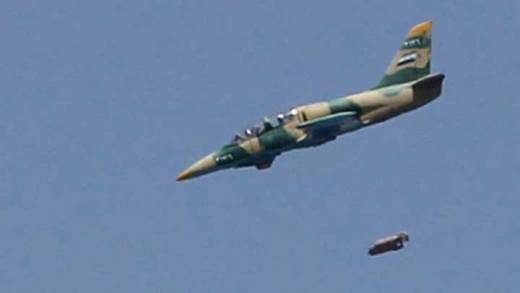 Accurate data on how many cars to the beginning of the war in Syria were suitable for use in hostilities, no. According to various sources, from 40 to 50 aircraft.
In any case, the "Albatross" as a shock machine used quite actively. They became a real headache for the militants. Light and maneuverable, cheaper to operate, they appeared over the positions of terrorists and bombarded them with volleys of rockets, dropped bombs, and hit automatic guns. As a rule, on a mission the planes took off with crews of two people. The presence of a second pair of eyes made it possible to more effectively search for targets, plus the co-pilot could report the observed danger.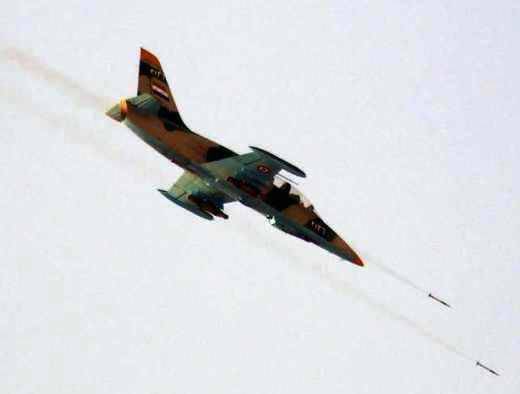 True, it did not always help. In total, from October 2012 to the end of August 2015, the Syrian air force lost during 7 L-39ZA combat missions. However, sometimes danger lurked on the ground, so in October 2014, terrorists, using TOW-2A ATGM, burned one L-39 at the airport of Aleppo. The militants succeeded in capturing 7 airplanes at the Kshesh airbase.
At present, in Syria, the main work related to strikes against militants and their military infrastructure fell on the Russian Aerospace Forces, but the actions of the Albatross crews will be included in
history
military aviation, as examples of heroism and sacrifice.