By plane An-124 to Russia from Turkey delivered the body of Oleg Peshkov, a pilot of a Russian bomber shot down by Turkish military aircraft in Syria. At the entrance to the Russian airspace the plane with the body of the Hero of Russia was escorted by an honorary escort of the Russian Federation Air Force fighter. It is reported that Chkalovsky funeral board was met by Commander-in-Chief of the Russian Aerospace Force Viktor Bondarev and Defense Minister Sergei Shoigu at the Moscow airfield near Moscow.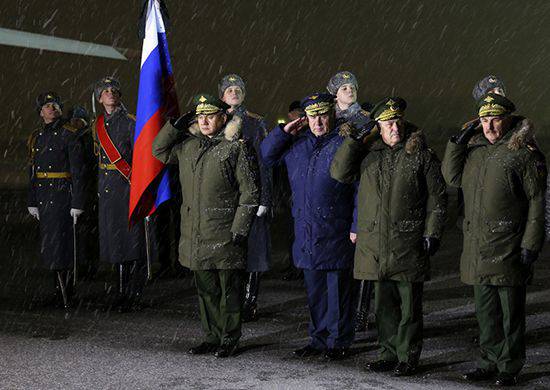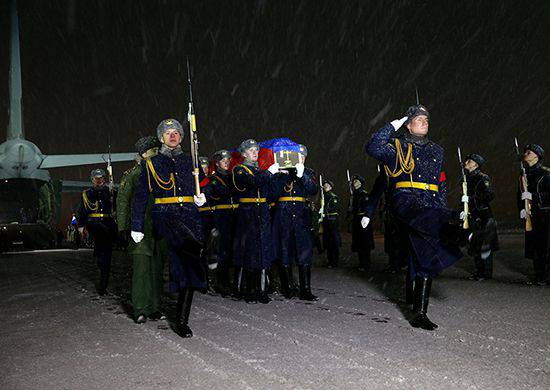 Press office
The Ministry of Defense of the Russian Federation cites a statement made during the mourning ceremony at the Chkalovsky Viktor Bondarev airfield:
Today Oleg Anatolyevich arrived on Russian land on a Russian plane. We will always take from him an example of doing our duty. And those who conceived and executed this treachery will suffer a well-deserved punishment. Lt. Col. Oleg Anatolyevich Peshkov, from the first day of his stay until the last flight, performed his military duty with honor and dignity - the duty of a citizen and officer of Russia. The flight personnel took and will take an example from it. We will fulfill our military duty to the end.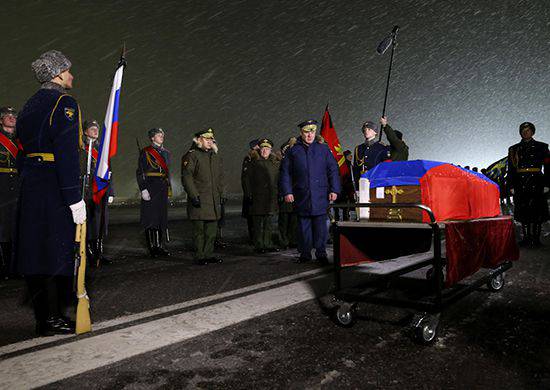 The Commander-in-Chief of the VKS RF added
Because of the treacherous shot in the back, the life of a beautiful person, a beautiful pilot was interrupted.
A company of the guard of honor who was killed in the performance of a combat mission in Syria, Lieutenant Colonel Oleg Peshkovu gave military honors.
In the Ministry of Defense of the Russian Federation reported that, at the request of the family of the deceased pilot, he will be buried in Lipetsk.