The US representative to NATO, Douglas Lute, said that Turkey did not coordinate its actions with either Washington or Brussels before attacking the Russian Su-24 bomber. Douglas Lute quotes
TASS
:
We have been in constant contact with Turkey since the first incident of the violation of its airspace in October. And in this sense, yes, we contacted the Turkish side. However, there was no coordination or joint decisions regarding the incident itself. This was the sovereign decision of Turkey. Neither the United States nor NATO had anything to do with it.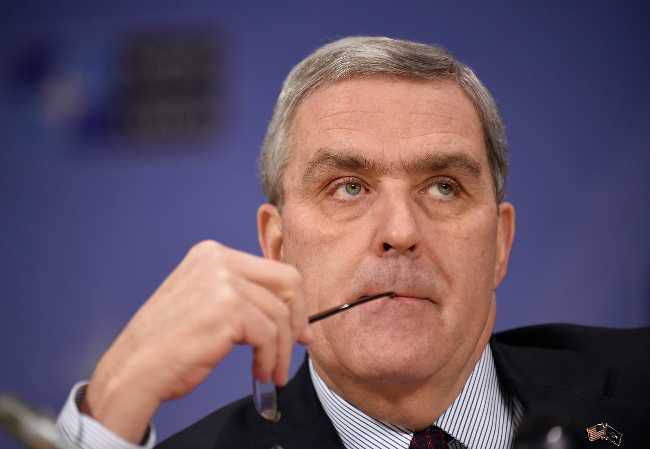 Meanwhile, the President of Ukraine Poroshenko and the head of the European Council Donald Tusk held their meeting on the "fields" of the so-called "climate" summit in Paris. Apparently, the "climate" theme did not seem interesting to either one, and therefore the main part of the conversation was devoted to Russia. First, Poroshenko announced that he was proposing that the EU extend sanctions against the Russian Federation, since "Russia does not comply with the obligations to fulfill the Minsk agreements". And then, on Twitter, the press secretary Poroshenko Svyatoslav Tsegolko wrote that the ukropresident and the head of the European Council "agreed that Russia in Syria creates more problems than it helps to solve them."
Here, Tsegolko clearly missed at least a few words - it creates problems for the "Turkish authorities". Indeed, Russia creates problems for Turkish officials, who have turned the war in Syria into an instrument of their own earnings through the use of controlled groups. In this case, the task of Russia is to continue to create problems for all those who are used to feeding with the use of pocket terrorists and bring their mission to a victorious end.