A few days after the Turkish Air Force attacked the Russian Su-24, NATO finally decided on the official position on this issue. However, the "official position" touched, for some reason, not NATO itself, but its "allies". The Secretary General of the North Atlantic military bloc, Jens Stoltenberg, stated that "all NATO allies unanimously supported Turkey's right to defend its borders." It is reported by the news agency
Reuters
. And how is the defense of the Turkish borders connected with the invasion of the Turkish Air Force into the airspace of another state without the appropriate sanctions of the UN Security Council and the permission of the authorities of this state? ..
Stoltenberg said the need to develop some kind of mechanism that would avoid incidents like the one that happened to the Russian bomber, shot down by fighter-interceptors of the Turkish Air Force. Apparently, the mechanism of exchange of flight data, coordination with the so-called "American coalition", the presence of a special communication line, established long before the attack on the Su-24 between Moscow and Ankara, is not such a mechanism, according to the NATO Secretary General. Well, if they are not, then let C-400 "Triumph" become such a mechanism ...
Meanwhile, Turkish Prime Minister Davutoglu once again stated that Ankara is not going to bring any apologies to Russia. At the same time, Davutoglu speaks of "the hope of revising the measures taken by Russia against Turkey in connection with the incident with Su-24." The logic of the Turkish authorities, apparently, is amazing ...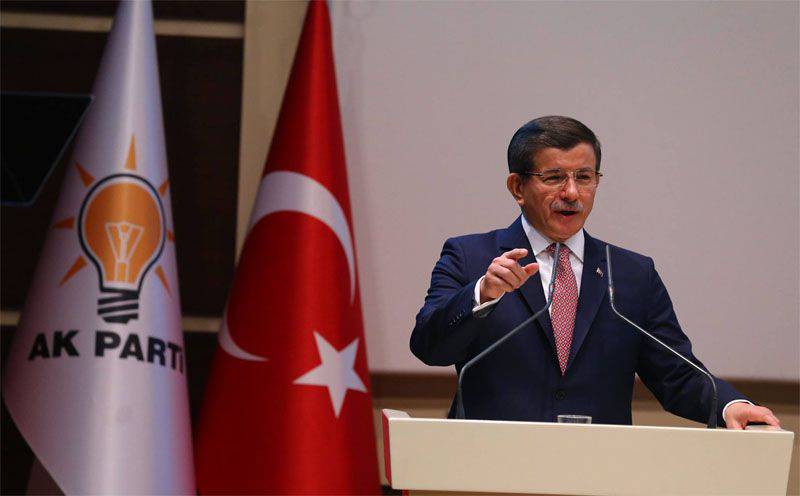 It should be noted that Syrian President Bashar Asad said that Syrian intelligence has data on the increase in the funding of terrorist groups from a number of foreign countries. During the meeting with the representative of the Iranian authorities in Damascus, Assad noted that "some countries hostile to Syria are trying to escalate the situation, seeing that the Syrian army liberates more and more new territories with the support of Russia and Iran." The representative of the Iranian authorities, writes
SANA
He promised that Iran will continue to support Syria in its "fateful opposition to terrorists."