Filled in recent days, Internet photos of the "Syrian"
tanks
At first, the T-90A caused joyful excitement among users: now the militants will receive in full on the ground. However, the tone of the debate gradually changed - visitors to social networks began to express concerns about the lack of protection of military equipment, the agency writes.
Messenger of Mordovia
.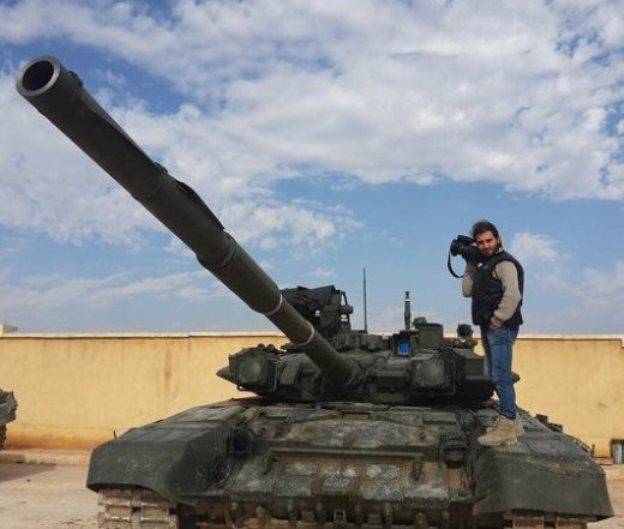 According to experts, "in the form in which T-90А were delivered to Syria, they are not optimized enough for fighting in this" hot spot "," writes the publication.
"Experts have noticed that tanks are used in very limited quantities, and the loss of even one car will have negative consequences. In addition, they note that the Blind-1 optoelectronic suppression system increases the tank's chances of survival, but does not guarantee complete protection. It's one thing to protect the airbase, another thing is to conduct offensive operations, "the author writes.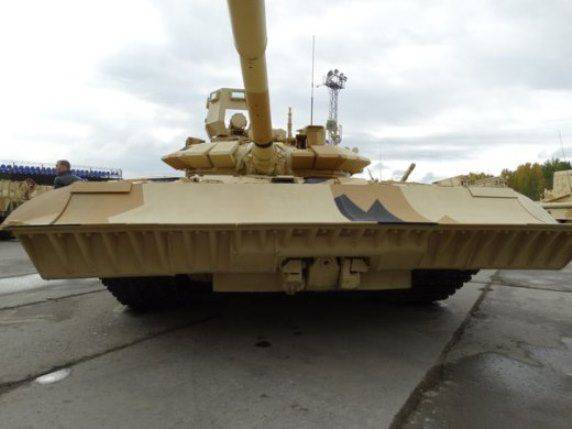 The publication reminds that recently at the exhibition in Nizhny Tagil T-72 was demonstrated with a set of additional protection. In front of the hull there is a powerful dozer TBS-86 dump for making a passage in the rubble, and on the side projections of the tower and sides there is a dynamic protection mounted. The back of the machine is protected by anti-cumulative screens.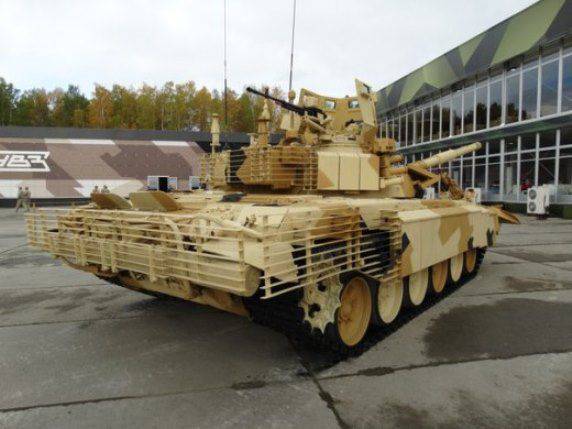 "For the first time such protection was demonstrated back in the 2013 year, but for some reason they did not receive the tanks" sent to Syria, although, as is known, this kind of economy during the war usually turns into vain losses, "the publication concludes.