Informational portal
I www.haberler.co
writes that the coffin with the body of the deceased Russian pilot Lieutenant Colonel Oleg Peshkov flew today from Turkey to Russia. Earlier, the press attache of the Russian diplomatic mission in Turkey, Igor Mityakov, said that the body of a Su-24M bomber pilot shot down by Turkish Air Force aircraft was delivered from Hatay (province in southern Turkey) to Ankara. The coffin was accompanied by Russian officials, including the Russian ambassador to Turkey.
The site of the Turkish TV channel
NTV
reports that an official ceremony was held at the airport, during which the coffin with the body of a Russian military pilot was loaded onto a special board.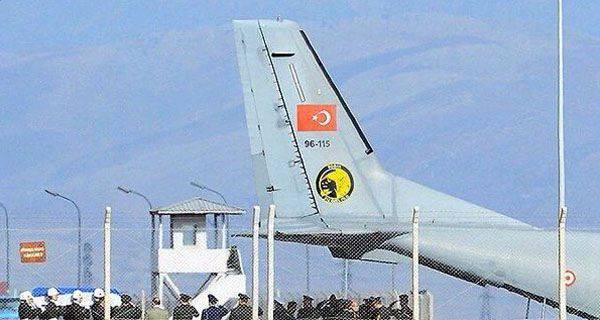 Meanwhile, Turkish Prime Minister Davutoglu said that, it turns out, the incident occurred because "two different coalitions use the same airspace". At the same time, Davutoglu added that "there are no guarantees against such incidents now." It should be noted that Davutoglu should be calm on this point - the newest C-400 air defense system and the Su-30CM AFS additional fighter aircraft are now ready to do everything so that only one coalition works in Syria - one whose representatives are fighting terrorism and not engaged in it patronage.
Military pilot Oleg Peshkov was awarded the title Hero of Russia (posthumously). The Su-24M navigator Konstantin Murakhtin, who survived the attack of Turkish interceptors on a Russian bomber and was rescued during a special operation, was awarded the Order of Courage. The order of courage was posthumously awarded to private Alexander Pozychnich. He died during a search and rescue operation in the area of ​​the crash of the Su-24M aircraft after a helicopter in which he was stationed with other marines was hit by militants.