The Syrian city of Salma, occupied by militants of various factions, was taken by the Syrian armed forces into ticks. With the active support of the militia, the Syrian army occupied the key height 1122, located in the north of the country, and this allows you to take Salma into a tight ring and carry out the final operation to destroy the terrorists in the area.
According to the General Staff of the Syrian Armed Forces, there are about 2 thousands of militants in the Salma area who continue to resist, but its intensity has clearly decreased in recent days. Syrian soldiers report that more than 400 militants were killed in the area of ​​Salma just over the past weekend, several dozen people surrendered.
RIA News
cites a statement by a Syrian general, who reports that about two months ago, the Salma area was under occupation by about 10 thousands of militants, including many from the CIS countries.
For reference: Salma is a small town with a population of about 3 thousand people (population of the area about 20 thousand people), located in the province of Lattakia, which is of key importance in terms of the possibility of overlapping the borders of Syria and Turkey.
Information Agency
SANA
reports that in the province of Aleppo, the armed forces of the UAR have freed several localities in the areas of Rasm-al-Abed and Al-Zahir from terrorists.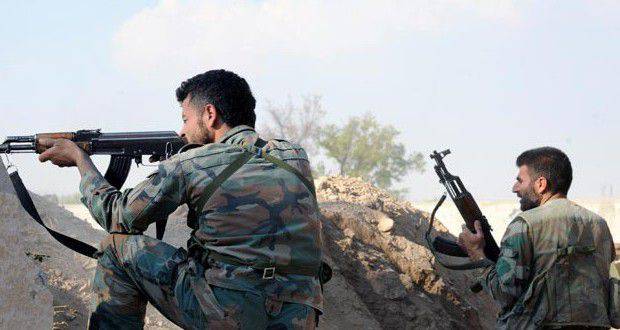 And in the districts of Ma'an, Zlín, Az-Zalyabyat, Al-Beida and Tel-Bzan, the province of Hama, a large number of militants were destroyed along with their weapons.