Ukraine is ready to replace Russia in the Turkish food market, said Alexei Pavlenko, the head of the country's agrarian policy ministry, on Facebook.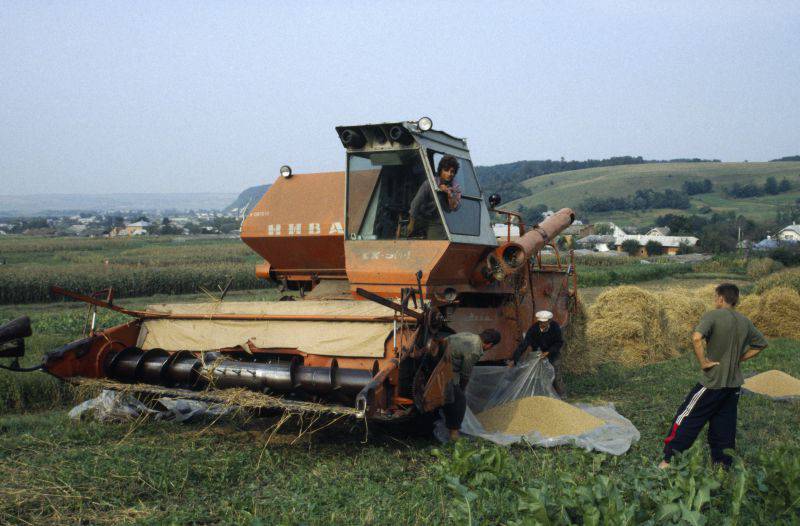 "If traditional partners of Turkey apply sanctions, that is, they cease to supply grain, Ukraine is ready to double the supply of grain, corn and oil. Turkey is an old and reliable partner of Ukraine, we are ready to act as a guarantor of the food security of this country ", - Pavlenko quotes the newspaper
Look
.
"Whatever the decision of the Russian side, it should not affect Turkey's food security," he said.
"Ukraine has enough products of adequate quality to meet the needs of Turkish consumers in the case of the introduction of export restrictions from the Russian Federation," the minister said.
According to him, "for 10 months of 2015, Ukraine has already exported agricultural products worth nearly 566 million USD to Turkey, among which there are grains worth over 55 million and oils worth almost 75 million dollars".
"If Russia introduces a food embargo against Turkey, Ukraine can significantly increase these figures due to additional supplies of wheat, corn, barley, legumes and vegetable oil," said Pavlenko.
"Expansion and diversification of the export market remains a priority for Ukraine, and Turkey is a promising trading partner," the minister said, adding that "as of 27 in November, 59 million 700 thousand tons of grain was ground".
"In total, grain for the export of almost 17 mln. Tons was exported and prepared. Ukrainian agricultural producers supply their products to 190 countries of the world, "he said.