The leadership of the terrorist organization IG increased the presence of its militants in Libya, creating a new base in the city of Sirte, located on the Mediterranean coast, reports
RIA News
Post Wall Street Journal.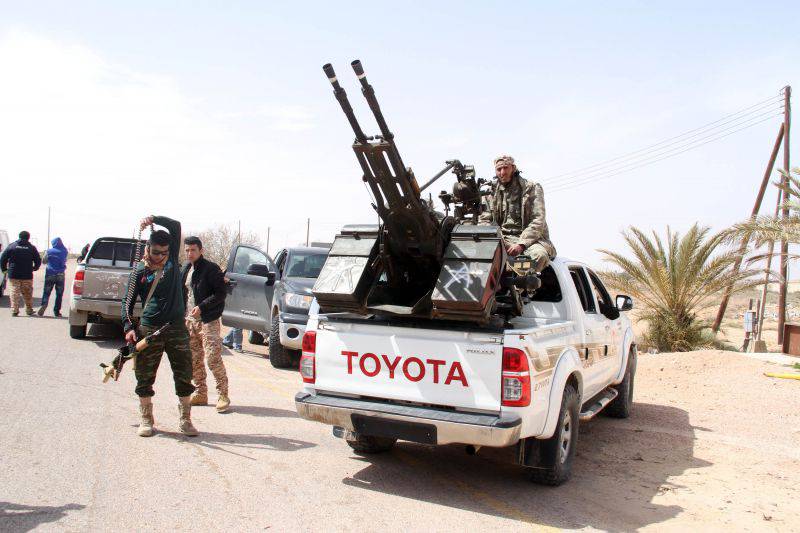 "Taking advantage of the political crisis in Libya, over the past year, the IG increased its contingent in Sirte from two hundred to five thousand," the newspaper writes.
The flow of Islamists to Libya has increased in particular in recent weeks. By order of the leadership of the IG, together with foreign mercenaries Libyans who fought in Syria and Iraq went to Sirt.
"The seizure of new oil fields and refineries near Sirtom is only a matter of time," the source quoted in the Libyan government.
In this case, the Libyan intelligence believes that the ultimate goal of the IG in this direction is an attack on Italy.
"The IG controls more than 150 km of the Mediterranean coast in Libya - from Abu Greyna to the city of Nofalia," writes the New York Times.
According to Western intelligence services, Sirte will become the home base of the main forces of the IG in case of their expulsion from Iraq and Syria.
"The IS unit in Libya worries us most. This is the center through which they spread their influence throughout North Africa, "said US military intelligence analyst Patrick Pryor.
"The fight against ISIS in Libya can be difficult: after the overthrow of Gaddafi, the government is not able to control the country, numerous groups are absorbed in fighting with each other, and not with the Islamists. Neighboring countries are too weak to begin military intervention, "concludes the New York Times.