For the week that passed after the complete cessation of the supply of electricity to the Crimea from the territory of Ukraine, the rescuers managed to partially provide all the settlements of the peninsula with electricity, reports
RIA News
message of the Ministry of Emergency Situations of the Russian Federation.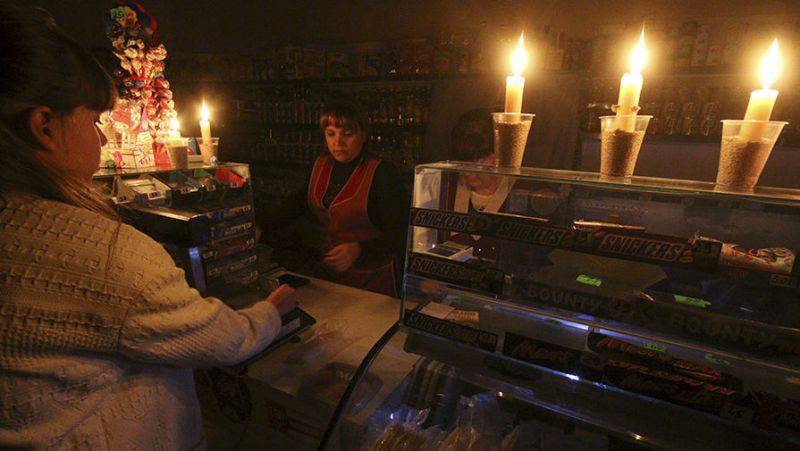 "As of November 29, there are no settlements in the Crimea in which there is no electricity at all," the department said.
According to the rescuers, "the autonomous power supply sources ensured the work of all stations of communication operators, the delivery of generators to the peninsula continues".
"During the day, 19 generators of various capacities, two life-support towns, were delivered to the territory of the Crimean Peninsula by automobile columns of the EMERCOM of Russia. At present, 20 truck convoys of the Russian Emergencies Ministry are taking about 250 generators from various regions of Russia to the Crimea, "said a ministry spokesman.
It is also reported that "40 operational groups of the main emergency department for the Crimea with a total number of 228 people who surveyed all 860 socially significant objects, 217 potentially dangerous objects and 296 life support objects" continue to operate in the region.
"Round-the-clock monitoring of the availability and availability of autonomous power sources at potentially hazardous facilities, including at 139 gas stations, has been organized," the ministry said.
On the peninsula, 12 has deployed life-support townships with field kitchens, where about 7 thousand people have turned.
"In all the towns, medical and psychological assistance posts are provided, distribution of hot tea and food is organized. In the livelihood camps, local residents can recharge mobile phones and other electronic devices, as well as spend the night if the weather is cold, "said the Emergencies Ministry.
According to the ministry, "about 4000 people and 1000 units of equipment were involved in the work."