Turkey, most likely, provided inaccurate information about the warning of the crew of the downed Su-24, which allegedly invaded its airspace, reports
RIA News
a message from the astrophysicists of the Catholic University of Leuven in Belgium.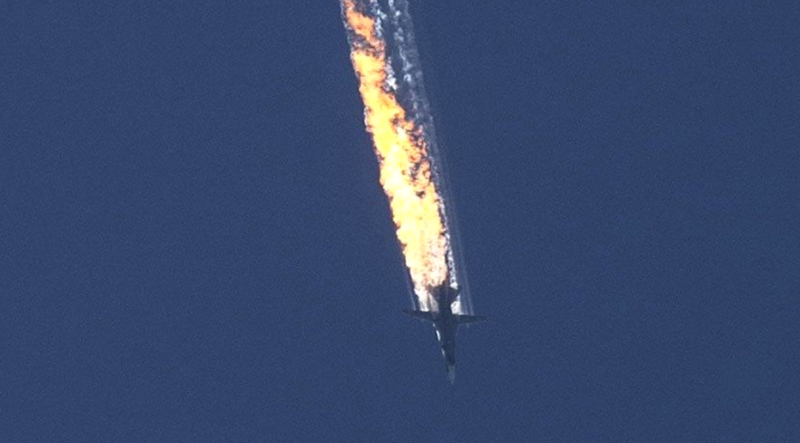 "Based on the available video materials, maps reflecting the incident, and statements by the authorities of Turkey and the Russian Federation, the speed of the downed Su-24 was about 980 kilometers per hour," wrote Tom Doorslaarere and Giovanni Lapent in a blog on the university website.
"With such a speed, given that the Russian bomber could go deeper into Turkish airspace by about two kilometers, he could cover this distance in a few seconds, but not for 17, as the Turkish side claims," scientists share their conclusions.
They calculated that the "10 warnings reported by the Turkish authorities should have been made in about seven seconds," which is "physically unfeasible."
Scientists have put into doubt the previously appearing information that the Turkish side made 10 warnings in 5 minutes. "During this time, at a speed of 980 kilometers per hour, you can cover a distance of about 80 kilometers," they write.
"How could the Turkish Air Force predict that Russian aircraft would violate the airspace? Military aircraft are very maneuverable and could theoretically be curtailed in the last seconds. So, whether any warnings were actually made to the pilots, at the moment - the subject of unfounded reasoning ", - concluded astrophysics.