The Bundeswehr can use about 1,2 thousand soldiers to participate in the German Air Force in combat operations against the IG in Syria, reports
RIA News
a message from the Inspector General of the Armed Forces of Germany Volker Vicker.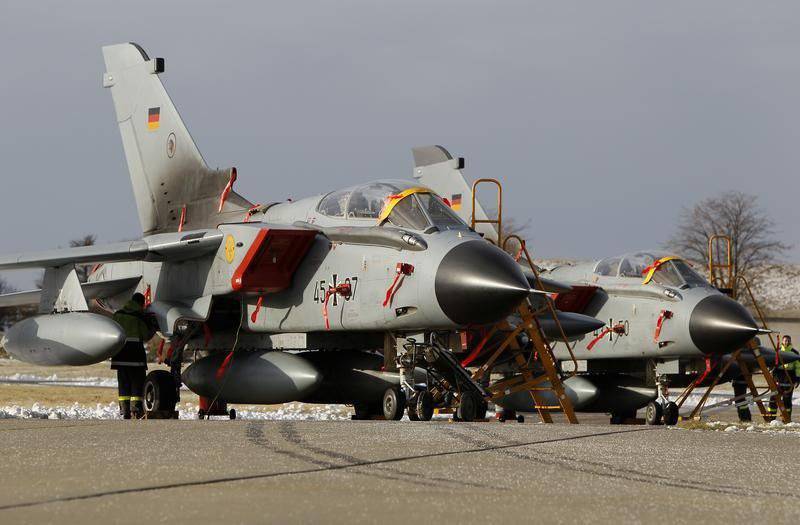 "From a military point of view, thousands of servicemen are supposed to need 1,2 to ensure the operation of aircraft and ships," Vicker told reporters.
According to him, the government is seeking permission to join the operation by the end of this year. "The start of the operation may follow immediately after the official receipt of the mandate," said the inspector.
He noted that the Bundeswehr does not count on a short-term operation and is ready for long-term actions, since the country's potential allows it.
"The duration of the mission is determined by the policy. Militarily, we are very hardy, "Vicker added.
Earlier, at the meeting of the parliamentary factions, the issue of "providing military assistance to France" was discussed. According to DPA, it was planned to send "Tornado reconnaissance aircraft, refueling aircraft, drones and a military frigate" to Syria.
According to the head of the German Defense Ministry, Ursula von der Lyayen, "this is not about participation in the war, but about a military mission in Syria to fight against the terrorist group IG."