On the basis of the nationalist regiment "Azov" in Kiev, a model of the new "innovative"
tank
intended for warfare in a city. The presentation of the model that was still incomplete was led by the Head of the Ministry of Internal Affairs Avakov, and Biletsky, the commander of neo-Nazis, also took part in it.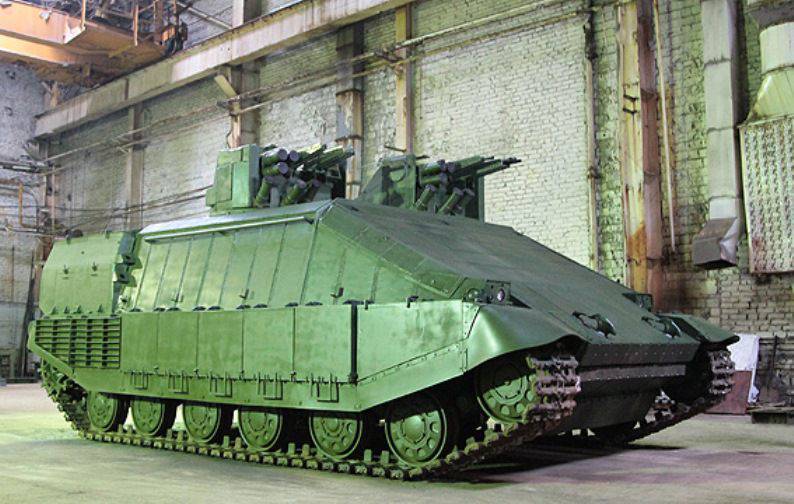 "The tank is armed with two twin quick-firing
aviation
guns, and is also equipped with unique protection that can withstand almost all known ammunition. The tank will be controlled by a crew of four, it also has a place for landing. In about a month, the tank will undergo technical tests and will be presented to the state commission, "
NTV
Post Ukrainian MIA.
After the presentation, Avakov wrote on his Twitter: "Azovets! The first, as we call it, is an innovative city tank. Ready for the test! Tremble the enemy of Ukraine! ".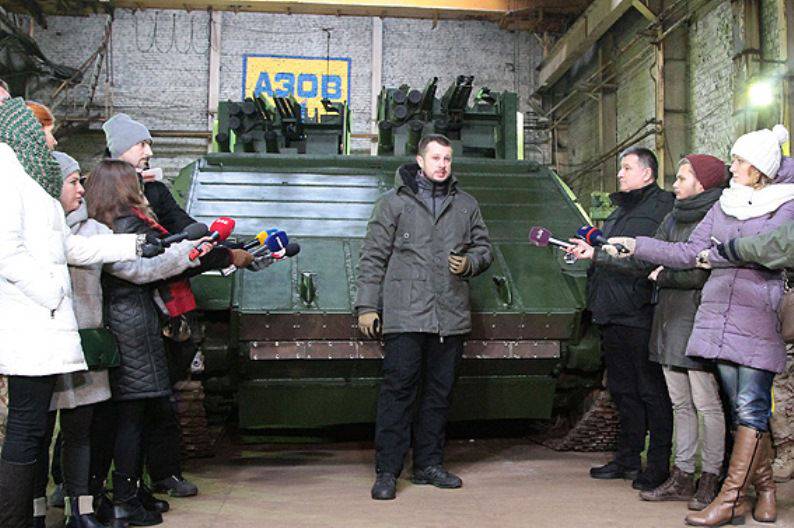 However, what is shown in the photo, for some reason does not cause fear. Other, not very scary associations come to mind. For example, he reminded Dmitry Rogozin of a large, improved garbage container.

"The military industrial complex of Ukraine innovatively manufactured a new tank of garbage containers," he wrote on the social network.
"These" tanks "are easy to mask in the city. I painted it more fun, and arranged it like garbage cans, along intersections, "one of the users commented on the novelty.