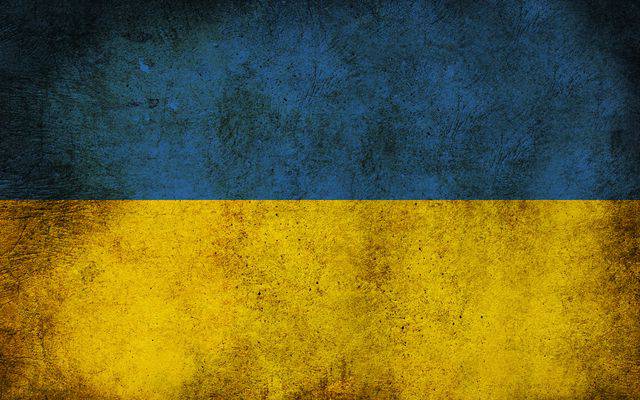 Well, rusofobchiki, your time is running out? They hinted to you, warned you, gave you time to think, realize, repent. But no, you continued to gallop and hope that Russia will collapse.
As they say, do not swarm to another pit, you yourself get into it. And the time for repentance is over. Now you will be exemplary spanking.
1. Gazprom has stopped gas supplies to Ukraine due to the termination of the prepayment.
2. The supply of coal from Russia to Ukraine was stopped.
3. Stopped the supply of coal from New Russia to Ukraine.
4. In all likelihood, in the coming days, the supply of electricity from Russia to Ukraine will be stopped. Their meaning was to provide the Crimea, and since Poroshenko is not able to control the wild Tatar terrorists, then there is no point in giving Ukraine electricity anymore.
Meanwhile, Yatsenyuk and further demonstrates the complete inadequacy. Today he said, "The government decided to instruct Naftogaz to stop buying Russian gas. They don't supply us with gas, we don't buy them. "
And he added that "price offers from our European partners are much better than from our northern neighbor." Does someone believe that reverse gas is resold cheaper than they buy? And all for the love of drug addict Yatsenyuk!
By the way, the peak volume of gas in the Ukrainian UGS was in October and amounted to 17,1 billion cubic meters, and then it began to decline and already now amounts to 16,58 billion cubes. And not even December. Given that the heating season requires about 18 billions of cubic meters of gas, and non-removable residues are about 4,5-5 billions of cubic meters, then until spring, Kiev lacks about 6 billions of cubic meters of gas. And in the EU, they will not buy it, because
a) in the winter nobody will sell it to them in such quantities, they themselves must;
b) Kiev has no money.
Yatsenyuk's next statement will be "It's not for us to give IMF loans anymore, we don't take it".
On Putin's proposal that the friends of the current Kiev regime fit in with him as a guarantor for 3 billion dollars, in response - silence. Neither the friend of the IMF natives, nor the US democratic beacon, nor the deeply associated EU are going to do this. Suddenly it turned out that the traitors have no friends. And December 20 is getting closer.
In the meantime, the crazy Rabbit is laughed, and he has banned the flights of Russian aircraft over Ruins territory. Another item of income for dispatch services, minus. However, after the APU was shot down by a Boeing, no one flies over the Ruin (this can be seen on the relevant sites).
And with January 1, the trade embargo on the part of Russia for Ukrainian goods also comes into force. Yatsenyuk, of course, will declare it peremogoy and declare "It is not they who do not buy, but we do not sell." And even a couple of thousand especially uporotyh maydanutyh believe him again. But it will not change anything.
In general, there will be "Planet Banderyak. No gas, no coal, no electricity, no money. Populated Maydaunami.
The funny thing is that due to the fact that the rear has failed to abolish import duties, which according to the association agreement should have been canceled before January 1, the process of "European integration" itself is being questioned. If they are canceled, the budget will receive less of the order of 30-35 billion hryvnia, if not canceled - the association agreement is broken. It will be fun if, after two years of jumps, coup d'état, heaps of corpses and civil war, the EU sends Ruin into / on ...
After all, the European Union initially needed only Ukrainian sales markets, and since there is no money, this strange love will wither very quickly. Rather, already faded.
The most experienced of maydaunov, feeling the advancing ass, are already urgently looking for the extreme. So Mykola Tomenko has already managed to declare that Yatsenyuk is to blame for everything. In what In all! And the rest did not even stand close by. He even suggested "Let's choose a new government and we will work. And not against Putin, but for Ukraine. "
Do not worry, Mykola, repainted in the jump, we do not need, and you will be absolutely identical with Yatsenyuk to hang on the lanterns. I wanted to write "next to", and then changed my mind - no one will bother with this. Where (for what) they catch, there (for that) and hang.