Israel conducted the first tests of the sea-based surface-to-air missile complex Barak-8, which was developed jointly with Indian experts, reports
MIC
with reference to the Hindu newspaper.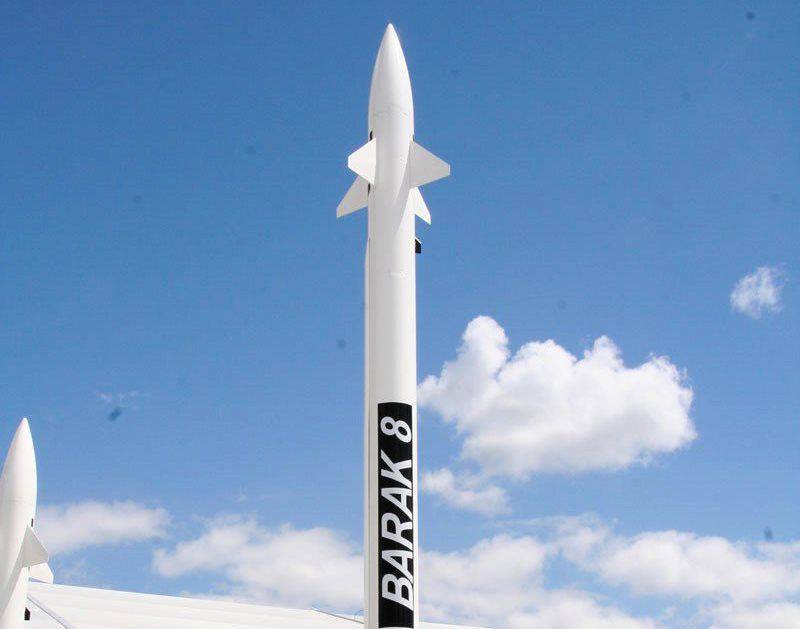 "The launch of the rocket was made from the ship of the naval forces of Israel, as the target was used a small UAV, which was destroyed by a direct hit," - said in a statement.
The following tests will be held in December.
"By the end of this year, the Barak-8 will be launched from the Indian destroyer Kolkata," a spokesman for the Israeli armed forces told the publication.
This modified complex is planned to be adopted by the fleets of both countries. According to the newspaper, the Israeli military intend to use it "for air defense of gas fields on the shelf of the country."
Help "MIC":
"The Barak-8 complex is intended for detecting and hitting various air targets (aircraft, cruise missiles and surface-to-surface missiles) at short and medium range in all weather conditions. The rocket is equipped with an advanced Israeli target tracking system and an Indian engine. "
The agreement on joint development of sea-based missiles was signed by the parties in 2007 g, the cost of the project was about $ 1,4 billion. Bharat Dynamics Limited, an Indian company in the state of Adhra Pradesh, assembles the missiles.