PJSC "Nizhny Novgorod Aircraft Plant" Sokol "" fully fulfilled the state order 2015 of the year for the repair and modernization of MiG-31 interceptor fighters, reports
ВПК.name
with reference to the press service of the enterprise.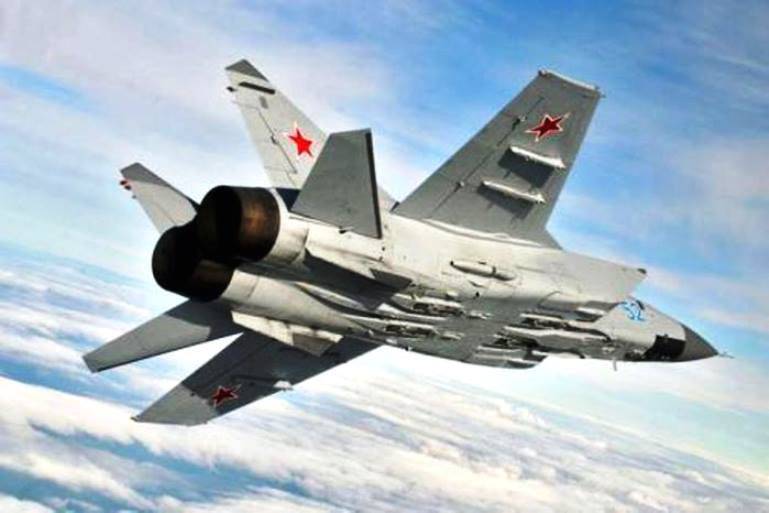 "November 25 2015 in the flight test complex of PJSC" NAZ "Sokol" was the transfer of the final batch of modernized MiG-31 fighters of the Ministry of Defense of the Russian Federation 2015 state defense order of the year, "said in a statement.
The aircraft carried out work on the "overhaul and modernization of systems and equipment," which significantly expanded their combat capabilities.
"After modernization, the aircraft has broader functions and capabilities for intercepting air targets and is able to withstand the most modern models of a potential enemy military equipment. The detection range of airborne targets has increased by almost 31 times compared to the serial versions of the MiG-2, the accuracy characteristics of SUV have improved. "
, - quotes the press service of the general director of the plant Alexander Karezin.
He added that "the upgraded vehicle also received improved capabilities for hitting both unobtrusive targets and cruise missiles, as well as hypersonic aircraft".
Upon completion of ground and flight tests, the aircraft departed from the factory airfield to the places of permanent deployment.
This is the second order for the enterprise, the first was successfully completed in 2010. "The work under the current contract is calculated until the end of 2018. Broadcast
aviation
equipment is carried out in batches in accordance with the approved schedule. Currently, the Sokol plant continues to modernize the next batch of MiG-31, which will also be completed on time, "the press service concluded.