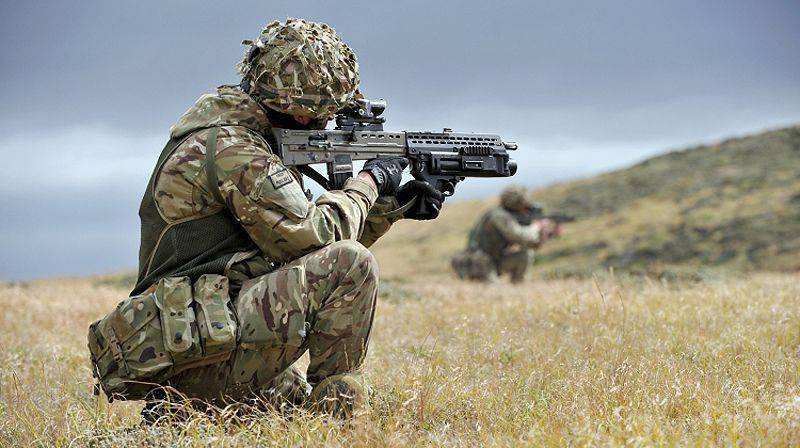 Heckler & Koch's redesigned 5,56mm SA80A3 assault rifle, in service with the British Army, is due to be replaced in the 2020s, but the industry is starting to promote alternative calibers, including 6,5mm rounds.
What are the armed forces doing to best equip their soldiers for current and future operational scenarios? This remains one of the most important questions that must be addressed to governments of different countries and a question that cannot be answered easily.
The operational space continues to evolve and very rarely can the armed forces, industry or the scientific community predict where in the world the military will be deployed next time and how they will be used. This fully applies to all types of equipment deployed by military units, which varies from infantry
weapons
and related munitions and field protection and communications equipment.
No one could have foreseen that after the international asymmetrical campaigns led by the United States and NATO conducted over the past decade in relatively tolerable combat conditions in Afghanistan and Iraq, NATO forces would again be forced to take military measures on the Eastern European flank of the Alliance in response to more traditional threats from Russia, which consisted in the annexation of Crimea 18 March 2014 of the year and the subsequent participation of this country in the civil war in Ukraine in 2014 year.
In addition, many military experts were not able to see in time the development of the martial art of Islamic State and Levant (ISIL) militants fighting in northern Iraq and Syria, who now use traditional combat tactics to carry out effective attacks and subsequent retention of population centers and entire cities . In addition, no one was definitely expecting a lone wolf-style terrorist attack on behalf of ISIS around the world to take at least Islamist attacks in June 2015 at the Mediterranean resort in Tunisia with 77 killed and wounded or the recent massacre in Paris in November the same with more than 300 killed and wounded.
Long procurement processes in many countries also lead to the fact that the introduction of existing parts of the necessary equipment takes years, and this creates the risk that the operational space can begin to develop, completely disagree with the specific operational needs and, therefore, all this equipment and systems will become "slightly unsuitable" or completely unclaimed before they are deployed.
The immediate operational needs, especially those formed by NATO and the allied countries that have been active in Afghanistan and Iraq over the past decade, served as an interim solution for some of the short-term variations in the operational space described above. The supply of MRAP (Mine-Resistant Ambush-Protected) vehicles with enhanced mine protection against heavy weapons during conflicts in these countries are good examples of the right response to urgent needs. However, long-term procurement processes remain a significant headache for industry and governments in their quest to neutralize possible future threats.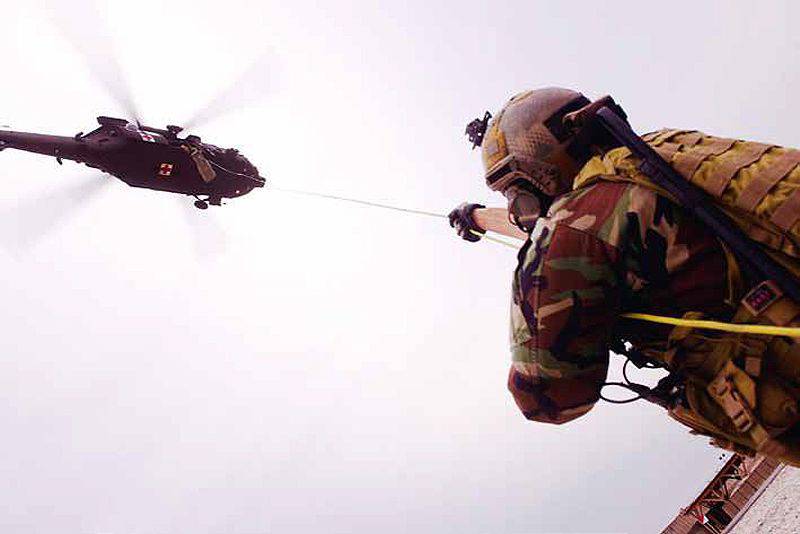 Manufacturers of body armor now take into account the mobility of military personnel fighting on land, at sea and in the air. This also applies to the integration of unloading vests and freedom of movement when wearing such protection systems.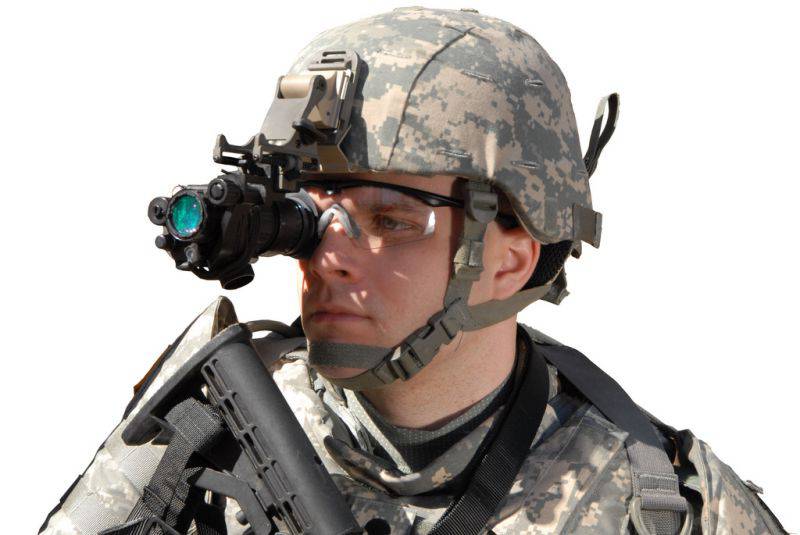 The industry is currently routinely developing night vision devices with minimal emission of luminous flux. This will greatly help reduce the risk of detecting a fighter's position during covert night operations.
Special operations forces (MTRs) for the most part have some advantage due to a more flexible procurement process, which allows them to quickly obtain the necessary tools for work. Flexibility is to purchase equipment in smaller quantities and in a significantly shorter time frame compared to the procurement cycles for conventional forces. This allows relatively small units of the SSO to transfer the experience gained to more traditional large military units, providing important information for their long-term procurement plans. Such a tendency fully justifies itself, to take at least infantry units that adopt equipment that was originally tested in real-life conditions by special units.
If you look at operations in Afghanistan over the past 10 years, you can see how weapons and equipment developed in response to the change of tactics, methods and methods of dealing with the rebels. Significant changes have occurred in lethality, protection, mobility, and means of raising situational awareness, and in this series of articles development in each of these separate areas will be considered.
Trying to determine the current and future nature of the conflict, Ben Barry, the head of the ground operations department at the International Institute for Strategic Studies, talks about a significant 180-degree turn in modern combat space and a return to more traditional military operations. As an example, he called the development by ISIS fighters of their own tactics, methods and methods, and this, in his opinion, means that this organization is capable of conducting traditional military operations and well-thought-out military campaigns using artillery, armored vehicles and main combat
tanks
. Barry also talked about how ISIS continues to use intelligence units to identify gaps in the battle formations of the Iraqi army and Peshmerga (Kurdish militia), which allows artillery and armored convoys (captured from the Iraqi and Syrian armies in previous operations) to successfully attack and seize urban areas .
At a soldier's technology conference in June 2015, Barry talked about how ISIS took control of the Iraqi city of Ramadi during a sandstorm. His fighters fired at this area in advance from mortars and artillery for several days. This was followed by numerous attacks supported by joint fire, the purpose of which was to disable
aviation
and enemy airfields, at the same time both separate suicide bombers and mined trucks were used to create gaps in the defense, after which dismounted fighters with small arms entered these gaps.
This is a sign of the return of the concept of combined arms combat, there is a sharp departure from insurgent tactics used in Afghanistan and Iraq by diverse Islamist guerrillas to more traditional ground army tactics. NATO and coalition partners fighting ISIL both in the air and on the ground (in a more or less hidden form) must now urgently develop a completely different concept of operations in order to combat this new threat, while Perhaps most of the equipment procured in the past decade for operations in Afghanistan will become unclaimed in this particular battle. Barry also called on several areas in which the resulting inequality of opportunity should be paid close attention. These include protection against improvised explosive devices (IEDs), deliveries of anti-tank guided weapons with the ability to overcome active defense systems for combat vehicles, as well as reconnaissance and target designation systems capable of detecting and determining the exact location of targets in densely populated urban areas.
In addition, the future equipment of the combat units of the lowest level, branch or group, will have a significant impact on the advanced equipment of the military, including the United States first corps, seeking to reduce the number of its combat units from 13 people to 8 – 10 people. If we compare it with the British army, then there is taken as a basis for the separation of eight soldiers, which can be divided into two firing groups of four people. Mr. Barry explained: "There is a need to diversify the infantry squad regarding the size and set of weapons. You must accept for granted that you can put fewer people in modern infantry fighting vehicles due to the reduction in their size, mass and power and due to the increase in the number of equipment worn by soldiers. "
The main conclusion arising from these considerations related to the future number of groups and departments is to apply the concept of a modular and scalable "toolbox" or "golf bag" that allows the smallest divisions or even individual operators from the SSO to choose from a large list better. just the right equipment for a specific combat mission, from weapons, ammunition to body armor and optical devices, various sensors and communications equipment.
Touching on the scope of optical, thermal imaging devices, communications equipment and other devices, Mark Richter, responsible for developing the concept of the expeditionary department at the USCM, spoke about the growing trends in the procurement of "information distribution systems, situational awareness and" friend-to-alien "technology to be used not only by an individual dismounted soldier, but can also be optimized for larger units in order to facilitate the overall identification and classification of targets. "
However, Richter hurried to mention the problems associated with the load on the infantrymen of the USMC. The corps wants to start an Operational Load Study in 2016 to understand the perspectives and limitations regarding the size, mass, and energy consumed. This study will have a significant impact on the future composition of military equipment, in particular dismounted soldiers.
Other goals for the CMP equipment are to achieve digital interaction, starting from the level of separation and ending with contingents from different countries, as well as integrating equipment into wearable protection. At the same time, he suggested: "We need to respond to emerging needs, because everything is constantly changing ... We want to develop a unified toolkit for the dismissed department as a system that will have digital interaction with ground forces and air and ground platforms regarding the transmission of images and data" .
Speaking also of future trends that would equip the next generation soldier, Philip Conrad, head of business development at the Swiss company Vectronix, described several "mega-trends" in the market, including "interconnection, individualization and urbanization ... So we can maximize the effectiveness of combat operations." At the same time, he did not forget to mention how interaction opportunities should provide the soldiers at the lowest level with an operational picture, because complex information in real time will simplify and speed up the process of making tactical decisions.
The Colt M-16 assault rifle is very popular in the armed forces of many countries, but industry and the military are lobbying for the adoption of larger rifles 6,5 mm and 6,8 mm
Urbanization leaves its mark. More and more combat clashes occur at close range, it is increasingly difficult to conduct reconnaissance and locate targets under heterogeneous lighting conditions. In support of his words, he cited the example of window panes, which have a negative effect on the thermal image, in addition, the additional difficulties that reduce the level of situational awareness creates a constant change in urban landscapes, as can be seen from the example of the destroyed cities of Syria and northern Iraq. "A modern soldier must have the right multi-sensory platforms to accomplish his task," Conrad added.
And finally, another problem, which also can not be circumvented in the development of future equipment, concerns a wide variety of environments in which the military has to work. Whether it is a reconnaissance patrol in the jungle or the Arctic, a combat group in a desert or forest, or marine operations like VBSS (Visit, Board, Search, Seizure - detecting and detaining ships conducting illegal activities at sea) to ensure that a dismounted soldier, fire crew and infantry unit were able to achieve their maximum capabilities.
In the jungle and in tropical conditions, which are in particular the "business card" of the Asia-Pacific region, most of the technologies are not able to provide any significant increase in the capabilities of the soldier. As Steve Hivoud, a consultant on systems for fighting in the jungle from the British Laboratory of Defense Science and Technology, explained, "The jungle is the most complex environment." He further added: "The body protection has changed with changes in the methods and methods of warfare. But this is a diabolical necessity ... It makes you heavy and contributes to an increase in body temperature. " However, he acknowledged that adding protection to the inguinal area to more traditional wearable protection systems helps soldiers overcome rivers by preventing the waistcoat from rising to the chin of a swimming soldier, which, as a result, severely limits head movements.
Speaking about the winter operations of the Arctic Circle, Enric Boufard, director of ground forces development needs at the Canadian Department of Defense, explained that air temperatures there could reach minus 50 degrees and in summer plus 50 degrees. "Mobility is limited, everything freezes, you need to boil water to eat and a lot of energy is required for life support ... you have to have a warm shelter, you need replacement clothing, or you just get frostbite."
"It's just survival, not fighting in the winter. The greatest need for fuel and energy, and the more you move, the more you need. To keep batteries charged, they need to be kept warm, and a soldier can keep very few batteries under his clothes, "he explained. Bufar talked about the ongoing work in Canada to provide opportunities for "collecting energy" in various climatic conditions: solar energy in the summer and wind energy in the winter. He did not forget to mention other important needs, for example, mobility systems, for example exoskeletons (see the mobility article of this series); combat clothing to regulate body temperature; and night-vision goggles with anti-fog characteristics.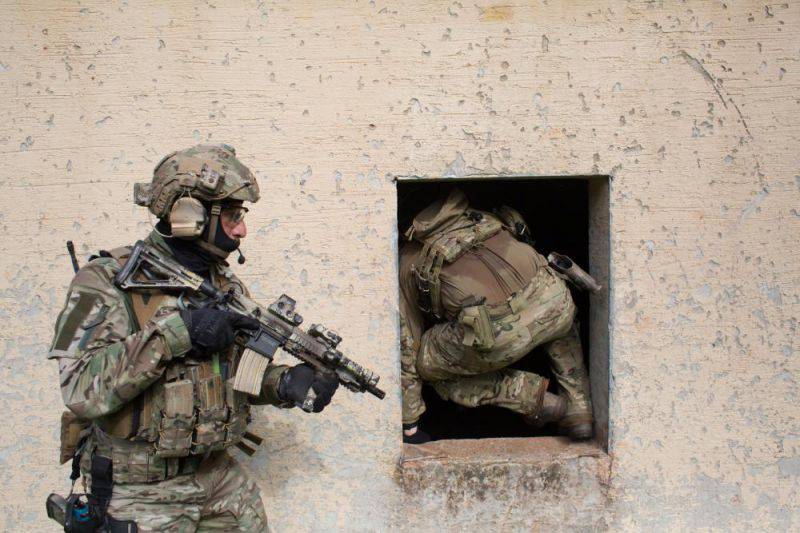 The shortened versions of the assault rifles M16 and M4 are very popular for close combat, but are criticized for their lack of destructive power at maximum range.
Describing operations in the South African Bushveld (a subtropical forest area in South Africa), an expert on electronic systems in the Council for Scientific and Industrial Research Ahmed Gisler called them "operations in dry and cold conditions", although he agreed that they may not be as heavy as operations in the jungle. "It was difficult for South African forces to get used to the desert conditions of Sudan and the Democratic Republic of Congo. The shoes were falling apart quickly, but for us it was a hard but invaluable experience. It requires a lot of effort. " Agreeing with Mr. Heewood, he added: "We always love our toys, but sometimes everything is good in moderation. At the end of the day, you still have to move, and the more gear you have, the higher the chances that something will break. "
Finally, referring to actions in the marine environment, Mr. Richter of the US KMP called the "mandatory" requirements for quick-release systems, especially when conducting anti-piracy operations or operations like VBSS. "The ability, when released into the water, to throw off everything that is on you is crucial. In addition, reliable protection against rebound on board the vessel, as well as the ability to work in conditions of poor reception or the complete absence of a Global Positioning System (GPS) signal, is necessary. "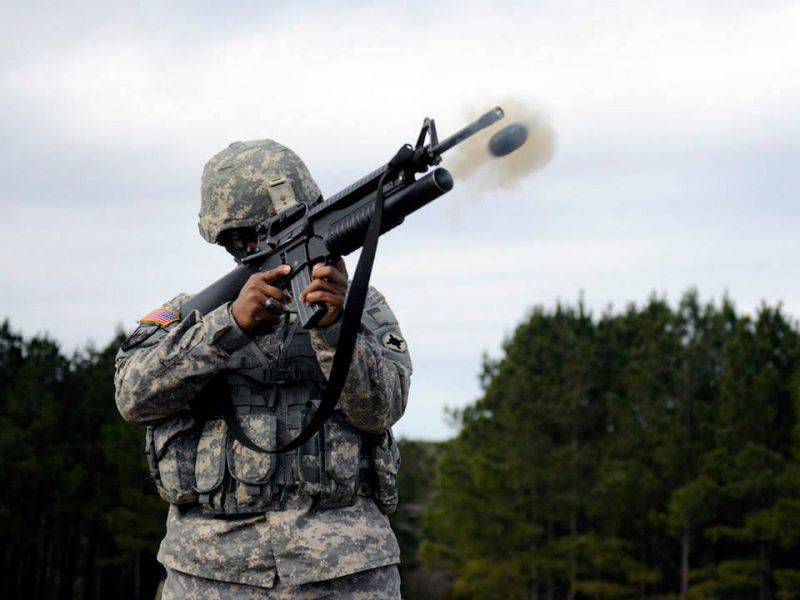 US forces and their coalition partners in Afghanistan have extensively used rifle grenade launchers and 40-mm ammunition, such as the M203 rifle grenade launcher (pictured)
Materials used:
www.forces.gc.ca
www.gov.uk
www.navsea.navy.mil
www.orbitalatk.com
www.armada.ch
www.mku.com
www.baesystems.com
www.generaldynamics.com
www.coltcanada.com