Sport and politics have always been, as they say, a foot in the leg, although officially sports functionaries say that there is no place in sports politics. The scandal with pressure on FIFA President Joseph Blatter, a clear provocation against the Russian athletics federation argue that the policy is trying to interfere in sports issues. Recently proved another proof of that.
The mayor of the Belgian city of Gent, Daniel Termon, said that the city probably would not be able to accept fans of the St. Petersburg Zenit due to (attention!) Complication in Russian-Turkish relations. It would seem, and here is a Belgian city ...
It turns out that the fact is that in Gent, according to the very same mayor, a large number of immigrants from Turkey live. It turns out that the mayor of Ghent actually makes it clear that the city authorities will not be able to provide security to the Russian fans, who are already perceived by the Belgian Turks as their "targets". Or do the Belgian authorities themselves recommend the Turks themselves to be the targets of the Russian fans? ..
We are talking about the final round match of the Champions League group stage, in which the Belgian team "Gent" must take the "Zenith" from St. Petersburg, who had secured early access to the next stage of the League draw.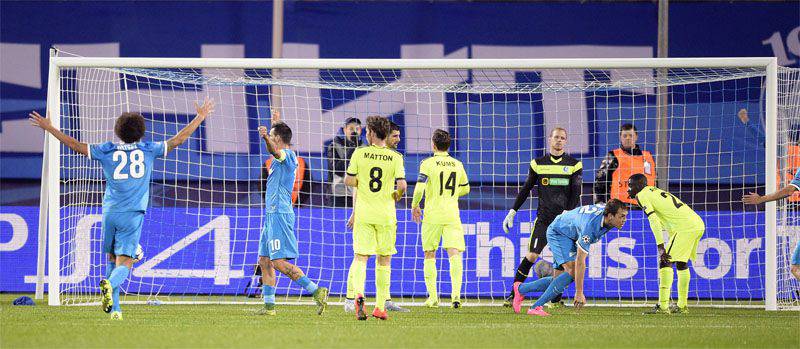 Representatives of Zenit have responded to this statement by Daniel Termon.
"Russian newspaper"
referring to the director general of the St. Petersburg club Maxim Mitrofanov, he writes that in this case Zenit proposes to move the match to a neutral field. According to Maxim Mitrofanov, if the Belgian authorities are not able to provide security at the match of the main European club tournament, how can one talk about holding a match in Belgium? ..
A meeting between the teams is scheduled for December 9.