All new and new statements about how exactly the crews of Turkish fighter-interceptors hit the Russian Su-24 bomber are published in the Turkish media. So, in the newspaper
Hurriyet
An article appeared in which the "data" is presented, voiced by an unnamed representative of the Turkish Air Force. This man claims that the pilots of the Turkish F-16 did not receive any order from the command before striking a Russian military aircraft.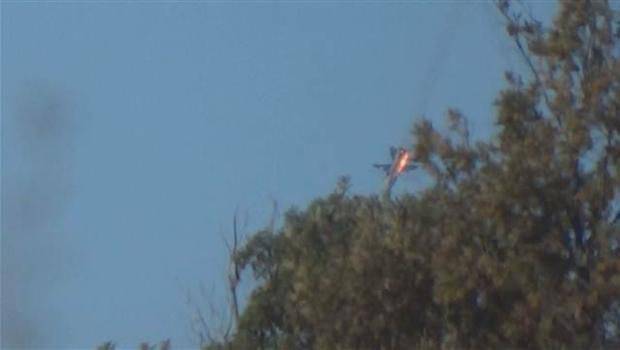 The military official declares: in the Turkish Air Force, the rules are such that the incident is reported to the higher command, and then the pilots follow the instructions, and if the command doesn't give any "alarm", then it's time to press the "red button" and attack a foreign plane.
From the material of the Turkish edition with reference to the military source:
During 5 minutes the pilots (F-16) informed the headquarters, the signals were received by the commander of the air force of Turkey Mehmet Shanver and the commander-in-chief of the air force Abidin Unal. The pilots did not receive commands to cancel the pursuit of a goal and strike it, and implemented the procedure, acting on instructions.
If everything was so, there are obvious Turkish instructions: firstly, since when did they begin to spread to the airspace of neighboring states, secondly, if, as the Turks say, Su-24 still crossed Turkey's airspace, why in Other cases, the pilots did not act on their instructions? And what about the statement of the Prime Minister Davutoglu, who stated at all that he personally gave the order to attack the Russian plane, and with the statement of Erdogan that he did not know the military statehood of the aircraft at all ...
What other tales will Turkish partners tell? ..