Russian President Vladimir Putin congratulated the creators of the latest Russian PD-14 engine, designed for the entire Russian line
aviation
, including the new aircraft MS-21. The president expressed his gratitude both during the visit to the enterprise and at the meeting of the State Council in Nizhny Tagil:
I want to congratulate the general designer and all your colleagues, the creative team with an unconditional victory for almost thirty years
history
our engine building. Such an event that we have today was not 29 years old.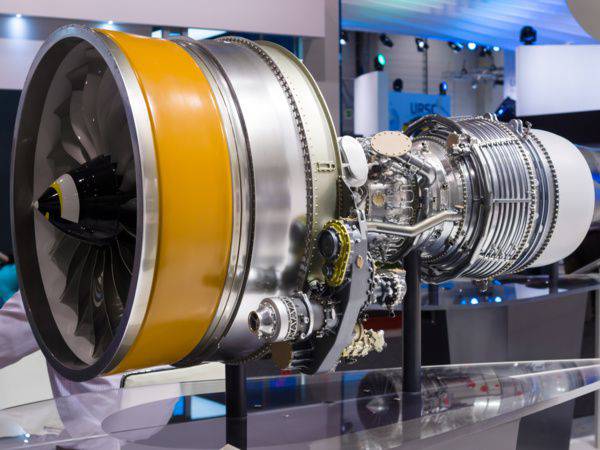 It is noted that the engine PD-14 - fully domestic development. A whole group of Russian research institutes, laboratories, engine-building enterprises worked on its creation.
Press office Rostec
Reports that they have directly participated in the development of the newest Russian aviation engine:
PMZ, Aviadvigatel, STAR (Perm), Ufa Engine-Building Production Association (UMPO), NPO Saturn (Rybinsk), FGUP NPTsG Salyut (Moscow), Metalist-Samara and others.
UMPO developed a motor case made of titanium alloy and a high pressure compressor rotor. In FSUE NPTsG "Salute" developed the central drive.
From the Rostec presentation material:
The PD-14 engine is a domestic turbojet dual-engine twin-shaft engine of a new generation, designed for short-range, medium-haul aircraft. The main feature of PD-14 is the use of a unified compact gas generator, which allows you to create a whole family of aircraft engines and industrial gas turbines.
Deputy Prime Minister Dmitry Rogozin reports that flight tests are now being conducted.