Turkey does not refuse to cooperate with the Russian Federation to reduce tensions around the incident with the Su-24, however, the measures previously announced to protect the country will remain in force, reports
RIA News
Statement by Turkish Prime Minister Ahmet Davutoglu.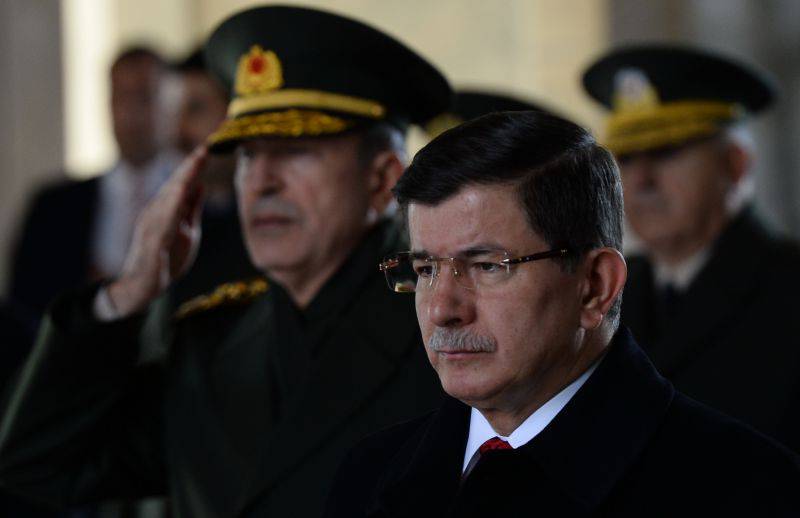 "Now the necessary discussions are underway. Turkey will cooperate with the Russian Federation and its allies to de-escalate tensions, while our measures to protect the territory will remain unchanged ",
said Davutoglu.
On Thursday, under the leadership of the Prime Minister in Turkey, a meeting of the Supreme Military Council of the General Staff was held, at which a report was read on "The main program and objectives, alert status, fight against terrorism, readiness to ensure security in the waters of the Black and Mediterranean Seas and border security".
The meeting also discussed "issues of developments on the Turkish-Syrian border and the state of diplomatic and military relations with Russia."
A statement issued following the meeting stated:
"Diplomatic and military channels of communication with Russia are open. The Turkish General Staff is taking measures to prevent unwanted incidents between the armed forces of the two countries. "