If you do not take measures of a socio-economic nature, the African Sahel zone will become a source of multimillion-dollar migration and a place to recruit terrorists,
TASS
Statement by Special Envoy of the UN Secretary General Hirut Selassie.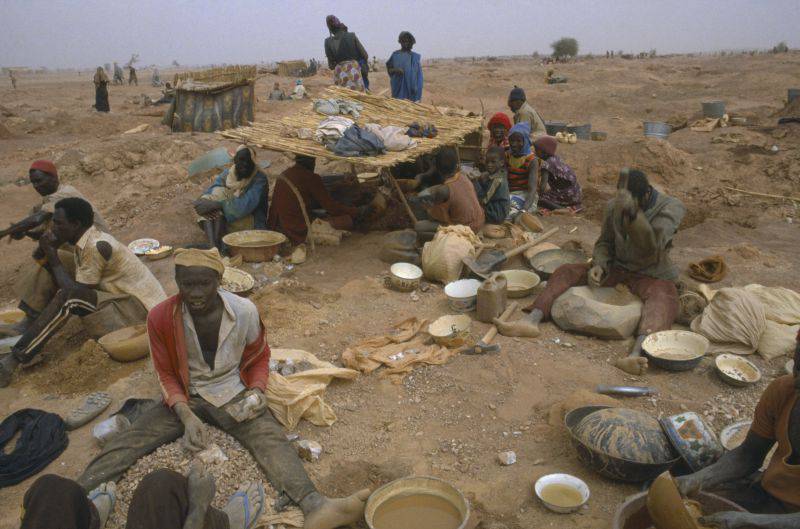 According to the emissary, "today only 36% of the population of the Sahel can read and write, with just over half of the children having the opportunity to get primary education."
She said that "up to 41, millions of people younger than 25 have found work in Burkina Faso, Chad, Mali, Mauritania and Niger and are in a situation close to despair, thus becoming an easy target for recruiters of radical groups and illegal carriers of migrants ".
"If nothing is done to improve access to education, create additional jobs and opportunities for young people, I am afraid that the Sahel will become the epicenter of mass migration, recruitment and training of extremist groups and individuals that, as you know, in the final the account will have serious implications for global peace and security, "said Selassie at the Security Council meeting of the Organization.
The special envoy advocated the continuation of the "integrated UN strategy for the Sahel, which provides for the strengthening of economic management mechanisms, early warning of cross-border threats, including terrorism, protection of human rights and expansion of opportunities for young people."
She was supported by the Deputy Chairman of the Russian Federation, Peter Ilyichev, noting "the promising potential of an integrated strategy, the implementation of which has passed into the practical phase."
According to Ilyichev, "the implementation of this initiative with the participation of a wide range of partners will contribute to a qualitative improvement of the situation in this region."
He agreed that "political instability, economic insecurity and social upheavals in the Sahel create the prerequisites for radicalization among the youth." In his opinion, the region is greatly influenced by the Middle East area of ​​instability and violence, which, in the absence of a coordinated international response, is steadily expanding, capturing the countries of North Africa. "
"The poorly controlled Sahel zone serves as a haven for terrorists and criminal elements. Moreover, they are looking at the territory south of the Sahara with interest, where they also have like-minded people, "said Ilyichev.
He noted that "the activities in the region of foreign presences of the declared counter-terrorism orientation does not bring tangible fruits."
"Terrorists feel at ease and with impunity. This was vividly demonstrated by the latest attack by al-Qaeda and ISIL associates in Bamako, the diplomat said, also pointing to the "pernicious effect of the situation in Libya, which cannot recover from the consequences of gross external interference" in 2011.