Turkish President Erdogan said that Turkey is not going to apologize for the Russian Su-24 bomber shot down by the Turkish Air Force. Erdogan continues to assert that the Russian plane violated the airspace, without commenting on the questions why Ankara ignored the special communication line with Moscow for an urgent message about the "air violation in preparation", and where the Russian plane was located for the mentioned General Staff of the Armed Forces of Turkey five minutes before hitting it with Turkish missiles - during the "first warning out of ten"?
Erdogan on the air
CNN
(and now this person is interviewed by various media with surprising activity, trying to shift the blame and problems with a sore head to the healthy one according to P. Poroshenko's method):
I think that if someone should apologize, it's definitely not for us. Apologize to those who violated our airspace. Our Air Force just fulfilled their duties. Responsibilities were to respond to the violator.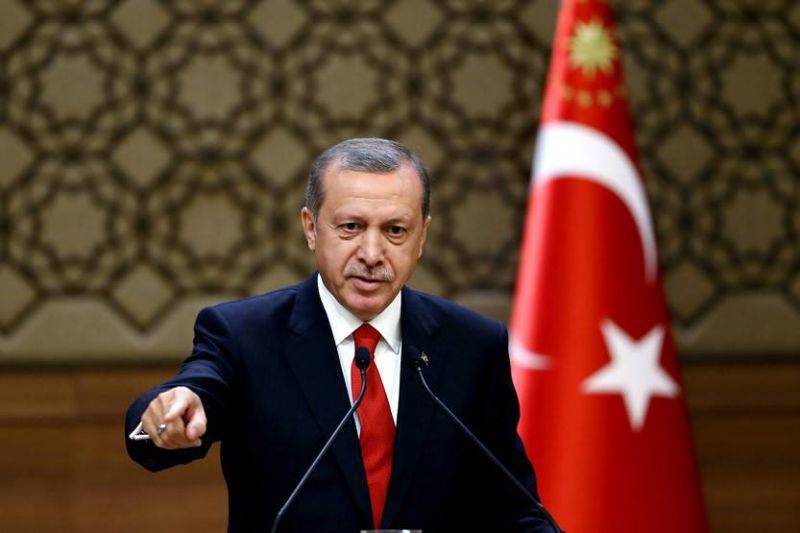 At the same time, the Turkish president announced that Turkey will continue to act in the same way. According to Erdogan, if "a new violation of the air borders of Turkey" takes place, the Air Forces of the country will respond in the same way.