Early next year, the Indian Air Force will supply the refurbished Mi-4 helicopter (the export version of the Mi-25, NATO code - Hind) to the Afghan Army 24, reports
Military Parity
with reference to janes.com.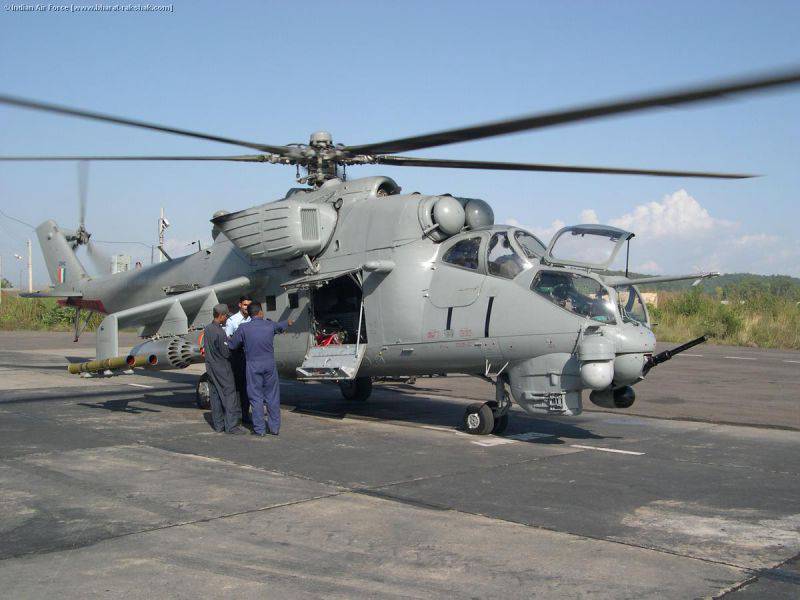 "The helicopters from the presence of the Indian Air Force are equipped with a four-barrel machine gun of a YakB caliber 12,7 mm, missiles and grenade launchers. This contract was the first after the conclusion of an agreement on strategic partnership between the two countries in October 2011, "the resource writes.
In April, India delivered 3 lungs to the unarmed Cheetal helicopter (French licensed machine Aérospatiale SA-315) to Afghanistan. According to the newspaper, "these helicopters are capable of operating in the mountainous areas of Afghanistan for the transfer of troops, evacuation of the wounded, reconnaissance and logistic support of army units."