Turkish President Erdogan is trying to use the cunning rhetoric in connection with the attack of the Turkish Air Force on the Russian bomber. Erdogan agreed to the fact that he stated his dissatisfaction with how Russia responds to the strike on the Su-24 aircraft of the air group operating in Syrian territory.
RIA News
quotes a phrase that the Turkish president allowed himself to express, apparently having crossed all bounds:
Turkey considers Russia a strategic partner and is upset by its reaction to the incident with the Su-24.
Upset ?!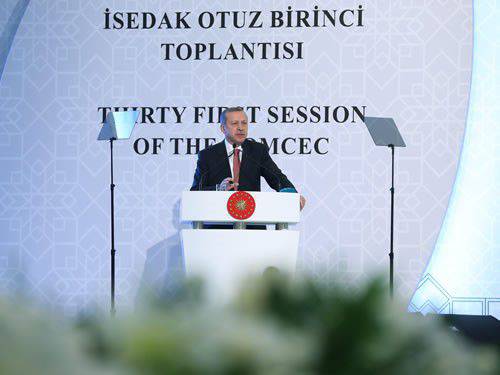 Since when did one "strategic partner" shoot down planes of another "strategic partner", and then it also expects the "partner" to view the situation through the prism of the "Understand, forgive" formula?
However, the words about the "disorder" of Turkey are not all that attract attention in the speech of Erdogan. The Turkish president, who is actually convicted of complicity with terrorism, said that the so-called "Islamic state" finances (attention!) Bashar Asad.
Erdogan:
Those who accuse us of buying oil from the "Islamic State", let them prove it. If you are looking for a source of funding for the IG, then the first place to look is in the direction of the Assad regime and those who support it.
Apparently, the convoy of gasoline tank trucks and terrorist groups crossing the Turkish border, according to Erdogan, are not proof of the complicity of the Turkish authorities to international terrorism and ISIS specifically ... If so, then it is unlikely that someone could have expected.