The press service of the Ukrainian concern "Ukroboronprom" reports that Ukraine, together with Turkey, will begin a project to "enhance security in the Black Sea". The report says that it is the Black Sea direction that is a priority in cooperation between the two states. This statement was made by the deputy director of foreign trade of Ukroboronprom Denis Gurak, speaking to reporters at an international conference
Turkey Defense Week 2015
.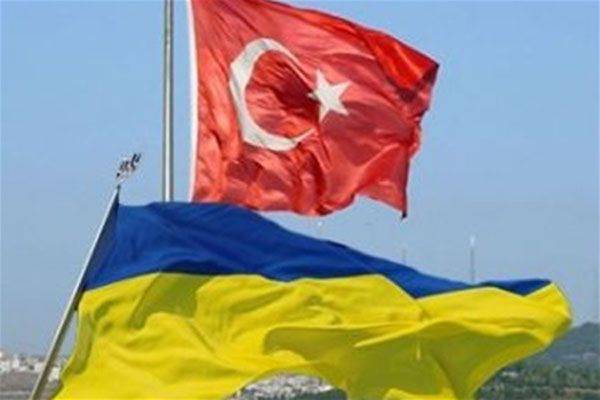 According to Hurak, Ukroboronprom set a course for attracting foreign investment in the defense industry of Ukraine, and Turkey is one of the investors that Kiev sees.
Denis Gurak:
The policy of transparency and openness of the state concern Ukroboronprom is aimed at attracting foreign investment and the development of the domestic defense industry in accordance with international standards. First of all, this will provide the Ukrainian army with modern weapons and military equipment.
"Ukroboronprom" reminds that this year agreements between Kiev and Ankara were concluded on the implementation of projects in the aerospace field and the field of equipping armored formations.
Apparently, Ukraine and Turkey really have a lot in common. The authorities of one and the other state especially do not hide the support of radical and extremist organizations, the authorities of one and the other of the state earn from the actual theft of hydrocarbons. Moreover, for the purpose of provocation, both Ukraine and Turkey shoot down airplanes: Ukraine is civilian, and Turkey is military. Partners...