Colonel Yaroslav Roshchupkin, assistant commander of the Central Military District, told the press that Russian helicopter pilots carried out a set of anti-aircraft maneuvers over the Pamirs (Republic of Tajikistan). Maneuvers were performed at low altitudes, taking into account the terrain relief. The message of Yaroslav Roshchupkin leads
RIA News
:
Helicopter pilots of the 201 military base deployed in the Republic of Tajikistan, developed combat use at extremely low altitudes using mountain relief and anti-aircraft maneuvers: a sharp climb with change of course. Transport and combat Mi-8MTV operated under the cover of a pair of attack helicopters Mi-24P.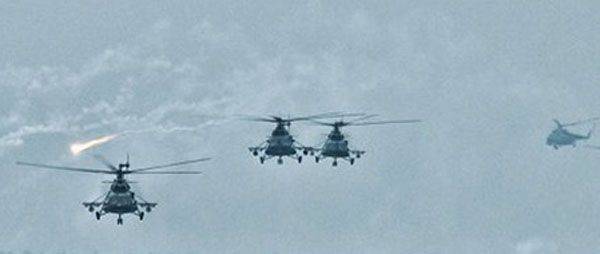 According to the representative of the Central Military District, the flight at extremely low altitudes took place at a speed of about 250 km / h. At the same time, the height itself was about 30 m. This combination, taking into account active maneuvering, makes it possible to effectively use army shock
Aviation
in mountainous areas, even if the conditional groups of militants are armed with MANPADS of a certain type.
It should be noted that the aviation structure of the Russian 201 military base deployed in Tajikistan in September 2015 was reinforced by a helicopter group. This group is based around 30 km from Dushanbe - at the Aini airfield.