Today, with the 01: 00 hour (Moscow time), the ban on flights through the airspace of Ukraine for all Russian airlines without exception has come into force, reports
RIA News
.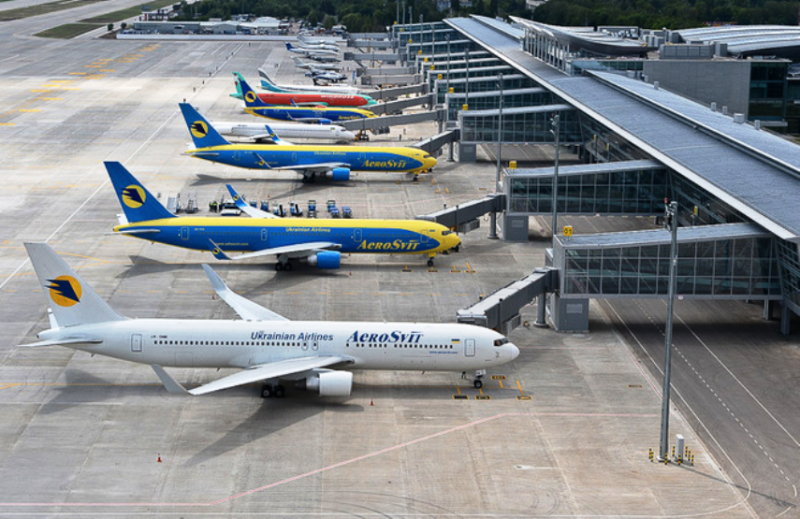 This decision was made by Kiev on Wednesday. The government explained its step by the need to "ensure national security" in the context of "aggressive actions of the Russian Federation". Country losses are estimated at € 25-30 million per year.
Earlier (from October 25), Kiev imposed a ban on flights of Russian airlines directly to Ukraine, as well as to the "transit of military and dual-use cargoes". In response, Moscow introduced "mirror measures".
"In connection with the exacerbation of the military and socio-political situation, the government decided to ban the passage of Ukrainian airspace for all without exception Russian airlines with 00.00 (01.00 Moscow time) 26 November this year," the release of the Ministry of Infrastructure of Ukraine said.
"The decision was made due to the violation of the flight rules and the procedure for using the airspace of Ukraine by Russian air carriers, and in order to prevent possible provocations in the airspace of Ukraine," the department said.
The corresponding notification was sent to the Rosaviation and the Ukrainian Foreign Ministry.
At the same time, the head of the Ministry of Infrastructure, Andrei Pivovarsky, said that air traffic could be restored if Russia "does not give ultimatums." In this case, "we are ready to negotiate," he added.
In turn, the representative of the Federal Air Transport Agency said yesterday that "the ban introduced by Ukraine on transit flights over its territory is of little relevance for the Russian civil
aviation
because since the accident near Donetsk, the vast majority of Russian airlines refused to perform transit flights through Ukraine's airspace for security reasons. "
According to him, this ban "once again confirms the destructive position of the Kiev authorities in matters of air traffic."