The Russian Armed Forces General Staff is considering the possibility of transferring an additional 10-12 fighter to a Russian base in Syria in order to provide cover for each bomber, reports
RIA News
message of the newspaper Kommersant.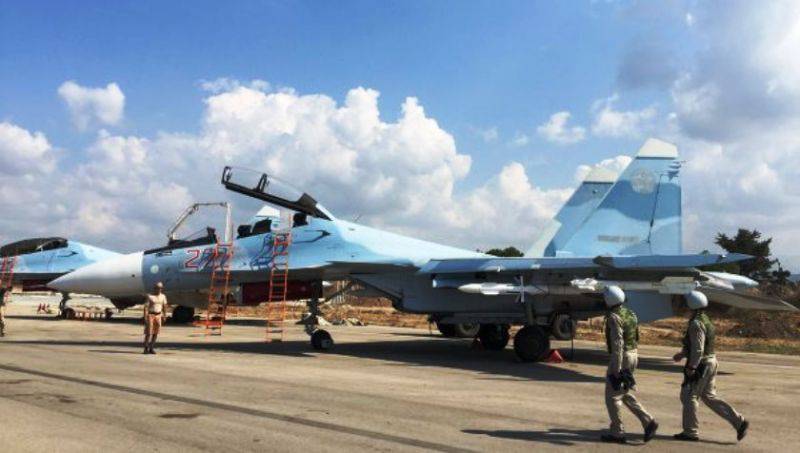 Earlier, Sergei Shoigu said that all actions shock
aviation
in Syria will be carried out under the guise of fighters.
"Before the incident with the Russian bomber, the planes flew without a cover, because there was no potential danger from the ground. Intelligence did not record the presence of MANPADS from the terrorists of the Islamic State banned in Russia, and no one seriously considered the threat of an attack from coalition planes led by the United States. "
- a military source told the newspaper.
"Now, each of the 24 front-line bombers will fly accompanied by a fighter. According to the Kommersant interlocutor, in connection with this, the General Staff is considering the possibility of increasing fighter aviation on Khmeimim even on 10-12 machines, so that each of Su-24M and Su-34 works on targets together with Su-27M or Su-30СМ - writes the publication.