The Military Attache of the Russian Embassy in the Republic of Turkey was summoned to the Turkish General Staff. It is reported that the Russian representative "was informed about the incident with the Su-24 bomber."
RIA News
, referring to the Turkish media, said that the Russian military attache had been given information about the "incident". A telephone conversation with the Russian General Staff took place with the message that "Ankara is ready for further information exchange."
From the document, the text of which is published by the news agency:
For our part, all questions were answered using maps and radar data and assurances of readiness to exchange any information. In addition to this, the Turkish side contacted by telephone with the military departments in Moscow and expressed readiness for any cooperation.
If Ankara makes attempts to hush up its own violation of international law and an obvious attack on Russia, then this is not the best way for it. After all, if now the Turks are talking about "readiness to exchange information," then why didn't they exchange information with Russia before striking a Russian bomber on a counter-terrorism mission?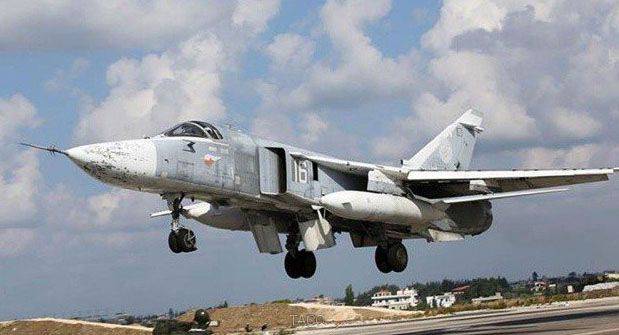 After all, between Ankara and Moscow, a special communication line was created for the urgent resolution of all problems that arise ...