Yes, and a massive strike can not be done by the squadron
Recent
news
, appeared on the tapes of news agencies: "France opposed ground operations in Syria." It must be said that lately all sorts of false critics and false oracles have a lot of copies broken around this very "ground operation". Some pseudo-experts also call it a "land operation."
Uninformed assistants put this incorrect term even in the speeches of some politicians. Unfortunately, among these advisers there is not one who owned at least three of the established military terminology. Or he knew which books to look into.
In fact, in the theory of operational art (there is such) there are no "ground", as well as "land operations". And can not be. And what happens then?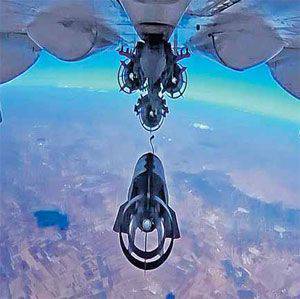 Let's start from the beginning - with the definition. It is still useful to us. An operation is a set of simultaneous and consecutive battles, battles, strikes and maneuvers of troops (forces) coordinated and interconnected by purpose, tasks, place and time, conducted according to a single plan and plan for solving strategic, operational or operational-tactical tasks in the theater a) military action, strategic (operational) direction or in a certain vast area (zone) in a fixed period of time. Operations are conducted by associations of one or several types of armed forces and differ in scale, types and time.
So, operations are combined-arms, all-fleet, joint and independent.
In relation to Syria, we can speak only about the hypothetical necessity of a combined-arms operation (that is, front-line, army, corps or equal to them). And it is more correct to speak not about the operation, but about the deployment in this country of full-scale military operations involving all types of armed forces and armed forces.
Combined-arms operations are organized and carried out by combined-arms unions with the participation of various types of armed forces, types of troops and special forces under the leadership of the combined-arms command for the simultaneous solution of interrelated strategic and operational tasks. If someone is once again going to talk about the "ground operation" in Syria, it still makes sense to be guided by the theory of operational art.
One more question. Can a regiment of one of the armed forces, for example, conduct an operation? The answer in this case is only negative. The regiment of operations by definition is not able to. The regimental commander can only decide on the fighting. In the extreme case, the military unit may take part in systematic hostilities.
Operations are carried out only by associations of the branches of the armed forces. In particular, earlier in the Air Force of the USSR there were operational formations - air armies. For example, at one time in the combat composition of the 16th Air Army of the Group of Soviet Forces in Germany there were more than forty
aviation
regiments. Each regiment has 36 combat aircraft plus six UB - combat training (twin). And two trained crews for each plane. That is, in one air army, there were more than 1500 combat aircraft. This operational formation could indeed conduct an air operation. By the way, the USSR Air Force had twenty-one air forces. Now it is impossible to believe in it.
Any operation is limited in time. Say, frontal offensive can be held for 20 – 25 day. Then the resources released for the operation simply end. And the forces too (both moral and physical - at least try not to sleep for the first three days). Air operation lasts for about five to seven days. A certain resource is allocated for it. Say, before the 20 regimental departures.
Finally, during the operation, at least operational-tactical tasks must be solved. For example, neither a division nor a regiment of operational tactical tasks can be solved by definition. This is beyond their combat capabilities.
So, carefully, comrades, as my full namesake Mikhail Mikhailovich Zhvanetsky says. And to know the difference between a medical operation and a strategic operation in the continental theater of operations.
Now about the bumps. News agencies spread the news: "Last night, the French Air Force dealt a massive blow to the positions of the Islamic State group in the Syrian city of Ar Raqqah. 10 fighters who dropped 20 bombs took part in the operation. " I must say: everything is wrong here, except for the fact of the strike.
Let's start with the strike itself. Strikes can be: in scale: 1) strategic, 2) operational, 3) tactical. Depending on the means used: 1) nuclear, 2) fire (rocket, rocket-artillery, aviation), 3) strikes by troops (forces). By the number of involved means and affected objects: 1) massive, 2) group, 3) single.
That is, the French Air Force launched an air strike. In scale - tactical. 20 bombs do not pull to strike a strategic or operational scale.
Now we understand what a massive blow.
Is 10 Aircraft Much or Little? Pulls this number on a massive blow or not? As one of my teachers at the Military Command Air Defense Academy said: "Does one hair on one's head mean a lot or a little? Probably not enough. And in the soup? Probably a lot. Therefore, criteria are needed. "
So, a massive strike is delivered only (I emphasize: only) by the air army (that is, the operational force of the Air Force). Anything lower (air corps, division) is already a group blow.
Al-Raqqah was bombed not by an air army, but only by a squadron (10 aircraft, in truth, do not reach as much in number as the aircraft).
As my other teacher used to say, a senior teacher at the Department of Operational Art at the Military Academy of the General Staff at the very first lesson: "Learning of operational art is impossible. That's the art. But I am obliged to teach you the basics. "
And in fact, in fact. There is a musical notation. Not everyone can write symphonies. But you must master musical notation.
So you need to know the terminology, if it is useful to talk about operations and strikes. But recently, pseudo-experts and false experts have divorced us a dime a dozen. They learned how to speak fluently in a television camera and skillfully hesitate along with the general line of the party. And the basics of operational art and instruction in operational training have not been learned. And how could they know if many false experts did not even command battalion companies, not to mention the service at the operational and operational-strategic level headquarters.