The Cabinet of Ministers of Ukraine, headed by Yatsenyuk, intends to instruct Naftogaz to completely abandon gas purchases from Russia. Such a statement was made by the "commander with a broken head" (a phrase, not without reason expressed against Yatsenyuk Dmitry Rogozin), adding that "it is necessary to focus on buying gas from European partners", since "their proposals are more profitable".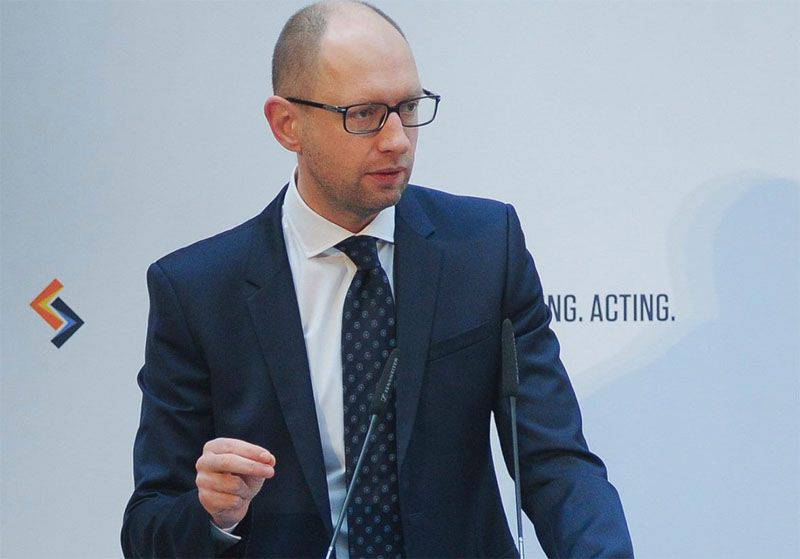 The words of Yatsenyuk are given on his Facebook page:
The government decided to instruct Naftogaz to stop the purchase of Russian gas, otherwise they mixed up - it's not they who don't supply us with gas, we don't buy gas from them. This was done primarily due to the fact that the price offers that came from our European partners are much better than from the eastern neighbor.
The refusal to buy gas from Russia is another step from the multiseries soap opera called "Spite Grandmother's Frost-Ears". Mr. Yatsenyuk seems to forget that Ukraine, by definition, needs to fill underground gas storages with Russian fuel so that the same Europe, which then resells gas to Kiev, can carry out such resale. If Kiev does not buy gas from Russia, but will soon pump it from UGS or buy "by reverse" from the Slovaks, Poles or Hungarians, after a couple of months the same Slovaks, Poles or Hungarians will start to run around the European Commission in search of solutions for the purchase of gas at least for themselves ...