Washington suspended sanctions against Rosoboronexport, in terms of maintenance of Mi-17 helicopters in Afghanistan, reports
TASS
With reference to a document published in the Government Gazette Federal Register and signed by Assistant Secretary of State Thomas Countryman.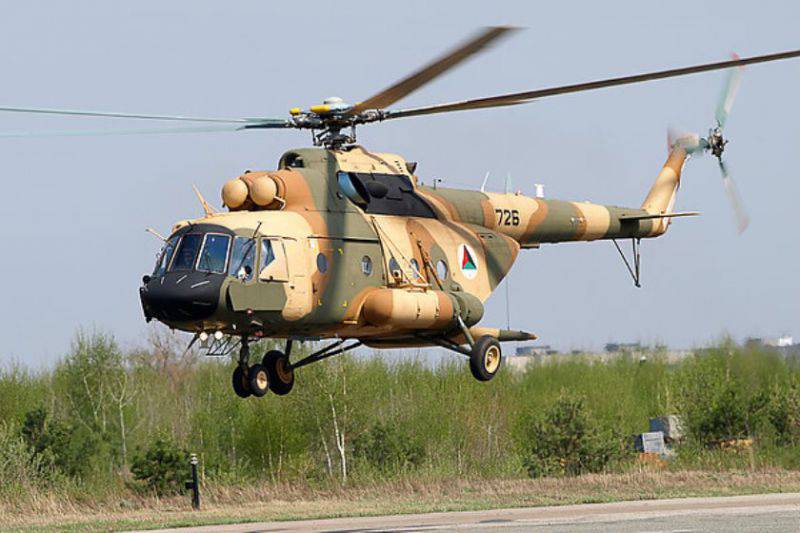 The document notes that the sanctions imposed on Rosoboronexport, "2 of September 2015 of the year, deduce contracts of a Russian company or its subsidiaries concluded with the US government for the supply of spare parts, repair, technical inspection and maintenance of Mi- 17, designed to assist the Afghan security forces or to meet the challenges of the global fight against terrorism and violent extremism. "
"The decision to suspend the sanctions against Rosoboronexport in terms of service contracts for the Mi-17 in Afghanistan will remain in force for two years and can be extended if the US Secretary of State deems it necessary," the text says.
Restrictive measures against Rosoboronexport were introduced on September 2. Together with it, the Tula Instrument Design Bureau, the Catod Company (Novosibirsk), the NPO Mashinostroyenia (Reutov), ​​the MiG Corporation fell under sanctions.
Mi-17 helicopters were delivered to Afghanistan under a contract with the Pentagon from 2011.