Russian Foreign Minister Sergei Lavrov, in his speech, stated that the incident with the Russian Su-24, shot down by the F-16 aircraft of the Turkish Air Force, resembles a carefully prepared provocation. The Russian Foreign Minister stressed that the emergency line of communication between Ankara and Moscow, established in connection with the situation in Syria, was not involved either before the attack on the Russian plane, or after.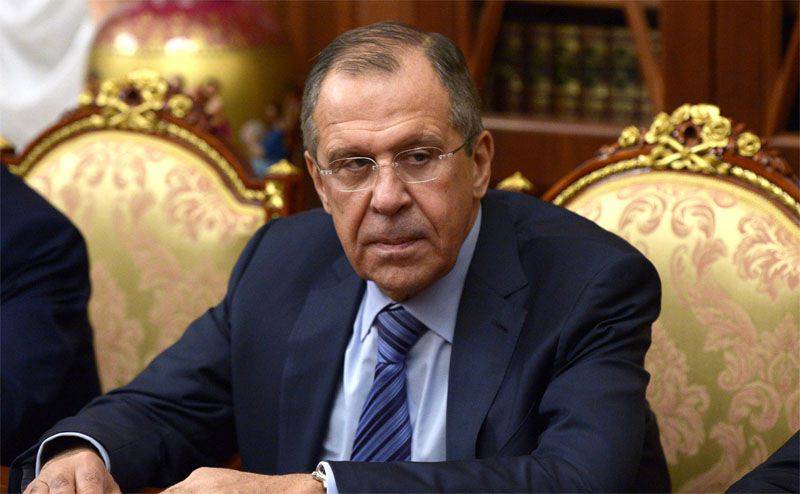 RIA News
cites Sergey Lavrov's statement:
We have serious doubts that this was an unintended act. This is very similar to a planned action.
At the same time, the Russian Foreign Minister said that Moscow fully shares the opinion of the French authorities on the need to completely close the border between Turkey and Syria. We will remind that earlier the President of France Hollande made such a proposal. Due to the fact that Turkey opens its borders to rescue militants from Russian air strikes, and also receives smuggled oil produced in Syria and Iraq with the assistance of ISIS terrorists, the complete closure of the Turkish-Syrian border is a clear necessity. It is interesting that in this situation the partners of the same France in NATO, including Turkey itself, will declare? ..
Meanwhile, in the Russian capital, protests continue at the Turkish embassy. So, the protesters against the Turkish arbitrariness with the Su-24 Russian Aerospace Force aircraft threw eggs and stones at the embassy building. It is reported that unknown persons broke several windows in the building of the Turkish embassy.
And in Turkey itself, users of social networks are perplexed about the words of Erdogan and the country's General Staff that Su-24 allegedly violated airspace. One of the users on Twitter writes:
Our military say that the Su-24 was in our airspace 17 seconds. I do not understand, then how could 10 warn him once within 5 minutes?
Other user:
If we take into account the speed of the aircraft and the time indicated by the military - 5 minutes, then it turns out that our Air Force began to warn the Russian crew at the very moment when the plane just took off from the airfield?
Another Turkish user writes that the best times for relations with Russia are coming and he adds:
In general, we can expect anything from our current authorities and specifically Erdogan ...